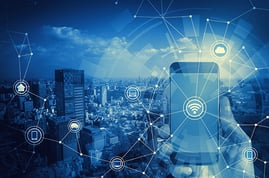 Creating a cool IoT device or life changing IoT software is only the first step towards a products' success. Executing proper QA testing on your IoT product confirms that your IoT device can withstand security threats, connectivity issues and performance malfunction.
That requires a lot of testing. And with so many IoT platforms to review, so many communication protocols to test, and so many new security threats on rise, it's impossible to carry out IoT testing manually.
The answer is simple - your team needs the right IoT testing tools for your QA strategy. But what is IoT testing? What are today's best IoT testing tools? And what's the best way to test IoT devices?
This guide aims to answer what QA teams need to know about IoT so that your development cycle can effectively test your IoT device before launching a secure, quality product to your consumers.