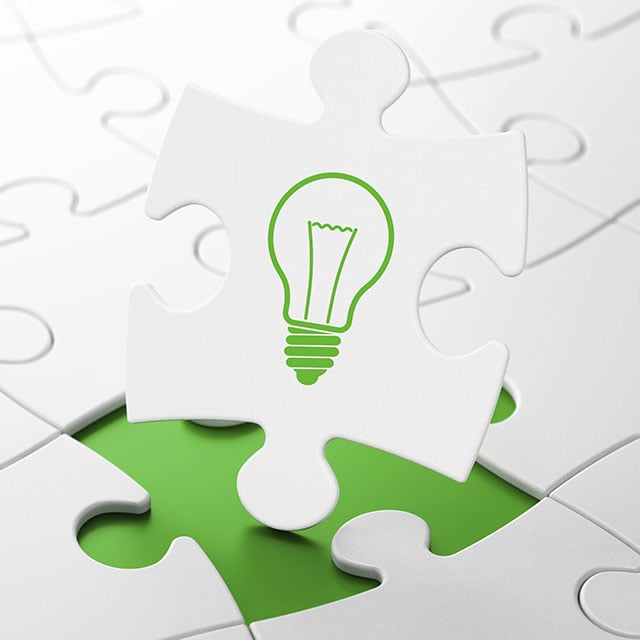 When an organization needs to cut costs, increase efficiency, and boost revenue, there's a short list of strategies to be considered. For companies in the software development and technology sector, outsourcing will make the list every time. Outsourcing IT work is a go-to move for increasing productivity and the bottom line, but only if the company knows who to partner with, what exactly to outsource, and when to do it.
In today's techno-globalized world, it's easier than ever to find a team that offers skills you need at a rate that doesn't bust your budget. This is the main reason why so many companies outsource QA and software testing to places like India and Mexico. Thanks to huge advances in communication technology, engineers located hundreds or thousands of miles away can be an extension of your team. Projects stay on track and teams stay aligned despite the physical distance between them.
Sounds good, right? Of course it does! But back to the question at hand: How do I know when to start outsourcing QA?
We've been listening to client stories and helping them find success with offshore QA for years. This experience has given us a lot of insight into this question, and we've found that it has several different answers:
When you need a fresh pair of eyes
Should developers be testing the code that they write? Probably not, for two key reasons. One, it's not their specialty. Their focus should be on innovating and building features that will keep users coming back for more, not meticulously sifting through the code for bugs. Two, they may be biased. It takes a clear-eyed, objective tester to come in and try as hard as they can to break the code.
When you want to order a la carte
Need to quickly ramp up some compliance testing for an annual audit? Don't waste time and money bringing a team in-house, only to show them the door once the testing is finished. One of the biggest benefits of outsourcing QA is its scalability. You can hire the offshore team to perform the work that you need and retain them for as long (or as briefly) as you need them. This way, you've got experts performing your testing while the rest of your team gets to focus on their own projects and not worry about meeting compliance.
When you want to beat out your competition
When you hire an experienced outsourced QA partner, they don't stop at writing test plans and thoroughly testing your product. They also explore competitor websites, use their products, and take notes - then use their accrued knowledge to suggest improvements to your team. This way, your product exceeds the expectations of your users and keeps up with the evolution of the market.
When you want to shorten release cycles
Automated testing saves time - lots of it! Embarking on an ambitious automation program is the best way to speed up your release cycles and get teams working in a more Agile way. But that's tough to do when you're lacking automation experts in your in-house team. When you hire an outsourced team, you'll get to market faster with a high-quality product.
When you want to improve product quality
Many product companies are still making a grave mistake regarding QA. They're convinced that it's an added expense, that it's not worth investing in, and that their devs are equipped to handle it. But when QA is skipped, bugs - even the small ones that seem inconsequential - become baked into the product. They're harder to fix down the road, and they cost organizations time and money.
When you're working with a QA team from the start of the development cycle, these issues are found and fixed in tandem. They never have a chance to burrow into the bones of the product and fester, and the end result is a stable, top-quality experience for the customer.
When you want to avoid managing big infrastructure
Do you offer a product that needs to be tested on a variety of different operating systems, browsers, or configurations? Your QA partner will have the means of thoroughly testing all of this at their fingertips, so you don't need to worry about investing in it or keeping it up-to-date. Plus, your product becomes more versatile and stable as your team finds and fixes configuration-specific issues prior to release.
When you're having retention issues
Talent comes and goes. It's just the nature of the game in the software industry. But when employees with a wealth of institutional knowledge leave a company, the rest of the team and the quality of the product can take a hit. By keeping an outsourced team with a specialized skill set close at hand, you can ensure that your product will weather the storm, and that your new hires have knowledgeable people to learn from. (Click to tweet)
When you're not totally sure yet
The best thing about outsourcing QA is its inherent flexibility. Want to try a pilot program using only one QA engineer? That's totally doable. Like the results and want to expand to a three-person team? Also doable! Thrilled with the results, and ready to scale the team to meet the demands of your growing company? You've got it.
No matter your needs, there's a qualified QA provider out there that can scale to meet them. Just say when.