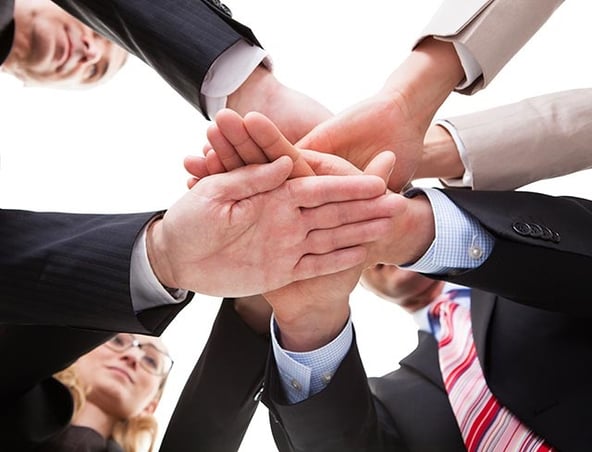 Every software development conversation you begin should end with a word on QA testing. The two have become inseparable within the modern SDLC. They are the twin forces that give the Agile approach to software development the strength to dominate product delivery in the digital age.

Development innovation is strengthened by continual testing. QA becomes more effective when deployed earlier and more often.

So, when you look to leverage your development opportunities by seeking a nearshore partner, consider also the potential for QA advantages. Luckily, there are plenty.

Nearshore software development and testing have matured as a reliable, efficient and resource-saving alternative to domestic outsourcing over recent years. By insisting on a software partner fluent in the Agile approach, you get to maximize both sides of the development cycle.
Nearshore Development Advantages
Nearshore outsourcing combines the resource efficiencies of a traditional offshore location, such as India, with the logistical and cultural advantages of proximity. While offshore and nearshore destinations are not mutually exclusive—with the right partner, you can spread your outsourced resources across several locations to deliver even better ROI—nearshore services in countries such as Mexico tend to provide more attractive time zones and better opportunities for personal interaction.
In either scenario, you can expect better product performance bang for your buck than you would receive in the expensive, oversubscribed U.S. hotbeds like Silicon Valley. Such is the reward for partnering with U.S.-based enterprises; many nearshore governments have prioritized education and career development for tertiary students in software testing and other niche markets in the industry. The result is technical expertise that is easier and cheaper to engage, train and retain.
The modernization of these locations and the emergence of instant online communications make it possible to foster an Agile approach to development and testing across any geographical distance. With a little planning, your nearshore partners can be just as accessible as any member of your core onsite team.
Agile Attitudes in Nearshore Software Development
Real-time collaboration and the seamless transition of workflows from development to QA and back again typify the Agile approach. Here, development and testing need to stand as equals, each contributing to product evolution, each taking responsibility for the user experience.
By cutting a project down to short sprints and running each development innovation through a rapid and timely test phase, the product evolves as a series of complementary iterations that deliver a unified final product. Developers can implement change, safe in the knowledge that immediate testing will prevent app breakage. At the same time, QA testers can maintain a constant presence on the project avoiding any costly and time-consuming late fixes.
Due to the digital communication technologies we referred to earlier, managing this duality of development and testing with a nearshore partner is relatively straightforward.
How to Integrate Agile Development and Testing Nearshore
The key to an Agile integration of development and testing is communication. That fact is amplified once you take up the benefits of a nearshore partner. If you are pursuing your first nearshore partnership, here are some guidelines to help you make the right outsourcing choice.
Successfully integrating development and testing in an outsourced environment works best when you follow a few basic best practices. They begin, as all successful projects do, at the planning stage.
Get everyone involved in release planning.
The more visibility and responsibility every team within your SDLC has into the project goals, milestones and timelines, the better.
Stage frequent status meetings.
Constant communication between teams, be it in person or across video conferences, keeps everyone informed of project progress and allows for the better flow of tasks between development and testing.
Maximize time with shorter sprints.
The constant exchange between developers and QA engineers is the crux of the Agile approach. Rapid iterations help teams install fixes as the product develops and remove the need for expensive and time-consuming fixes late in the release cycle.
Keep everyone informed of procedures.
Integration is dependent upon everyone speaking the same language. When you can make sure your development and QA teams are familiar with each other's tools, it creates better understanding and encourages cross-functional collaboration.
Use onsite visits to build trust.
Nearshore outsourcing offers great opportunity for onsite visits. These can help build trust and team spirit among engineers otherwise separated by video-conferencing screens.
Overall, the challenge is to converse. From quick-fix chats across a messaging app to stand-up meetings over Skype, your development and testing teams need to be able to speak freely and frequently in order to work toward a common product goal.
Nearshore Software Development and Testing Are Inseparable
Every software development project has a QA testing component. The two are complementary pieces of the same solution. When you outsource your project to a nearshore location, you need to consider how both will be affected. Thankfully, the Agile testing principles that govern modern app development are readily transferable to a nearshore setting.
By prioritizing communication and the continual testing of targeted product elements, you can enjoy the rewards of nearshore outsourcing without losing the collaboration essential to delivering a quality product.
QASource engineers are experts in creating Agile workflows within nearshore and offshore environments. With state-of-the-art facilities located across three countries, we have a rich history of helping U.S. enterprises maximize their SDLC resources. Contact us today for a free quote: Email info@qasource.com or call +1.925.271.5555 to get started.