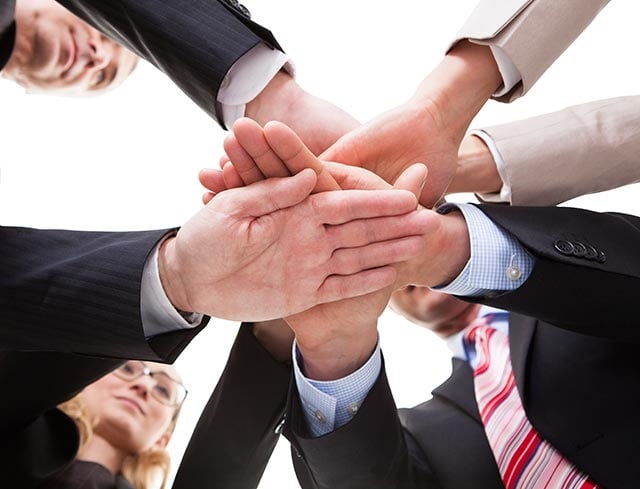 Nearshore software testing is the direction you take when you want to realize the resource advantages of outsourcing your QA process beyond the US but do not want to compromise on your internal team's involvement.
And it is the direction you take when you want to boost production during a release cycle, but you do not want to compromise on security and product quality.
Nearshore software testing is a best-of-both-worlds solution that lets you foster an Agile development environment while still seeking out the domain and technological expertise that comes from working with a dedicated QA partner. Alone or as a powerful complement to offshore solutions, nearshore is an option that is going to become more popular as the software industry invites an increasingly global focus.
A Common Clock and an Agile Team
Nearshore software testing has become a viable solution for product developers as expertise has expanded in areas such as Central and South America. For example, Mexico now offers state-of-the-art testing facilities that operate on a working day shared with the US Central Daylight time zone. In fact, you can fly from Silicon Valley and the Bay Area to Mexico City in a third of the time it takes to reach traditional offshore testing centers in India.
That proximity brings with it unique opportunities for fostering the kind of Agile development environment that has come to dominate the software industry. Sharing a working day with a nearshore QA team means both sides of the DevOps process can communicate in real time and source quick solutions—without anyone having to attend a video conference in the middle of the night.
While the cost savings associated with nearshore labor are not quite as dramatic as those associated with outsourcing to India or Southeast Asia, seeking a closer partner still represents strong value.
Enjoy more familiar cultural and linguistic commonalities with your QA team, and retain the option to make more accessible and affordable on-site visits. Improved communication means your nearshore QA team knows more about your product and its ecosystem than might be possible with offshore alternatives. Your workflow is more readily synchronized and your quality standards unaltered. Importantly, there's no difference between the quality of work undertaken in a reliable nearshore environment versus onshore testing.
Quality and Security Within Nearshore Software Testing
It is critical that any outsourced QA partner, regardless of their location, has the domain expertise and security credentials to properly execute the software testing process to your standards. We have put together a list of key questions you have to put to any potential QA partner before you commit to outsourcing your software QA testing.
What to Look for in Nearshore Software Testing
The following checklist covers the most important security aspects of QA testing for software:
What physical and logistical security protections are in place?
How are confidential documents stored?
What restrictions are placed on customer data availability and use?
What security training do employees complete?
Do you have ISO accreditation and compliance with SSAE and other industry standards?
Can you share evidence of your track record to underscore the quality of your services?
It is also important that your QA partner has access to a range of software testing tools, technologies, and frameworks. Toward that end, you should ask:
Are you framework agnostic?
Can you build your framework around my development team?
Do you employ modular and reusable frameworks?
What framework structure will you apply?
How do you disseminate report information?
What is your commitment to transparency and accountability?
These questions are important for establishing trust with a QA partner. You need to ensure that they will protect sensitive client information and that they have the expertise to deliver a quality product.
Once you are satisfied with your QA team's credentials, you can begin to capitalize on the advantages of nearshore outsourcing.
The Advantages of Nearshore Software Testing
Anytime you outsource your QA process, you acquire domain expertise, cost efficiencies, and increased productivity that would otherwise be out of reach for an internal team. You can scale up your resources to meet the extra burden of the QA process—which helps you avoid long-term resource drain—and you can return to external experts familiar with your software every time you launch.
Taking that process to a nearshore solution increases those advantages by reducing costs while maintaining close professional ties and established workflows. It is a best-of-both-worlds solution, especially as a complement to offshore testing solutions, for industry leaders who prioritize quality.

QASource has developed a Distributed Agile® hybrid staffing model that leverages its unique global software testing assets. We employ US-based management teams to act as conduits between our domestic partners and our state-of-the-art facilities in Chandigarh, India, and in Aguascalientes, Mexico. Contact us for a free quote, or call +1.925.271.5555 today to find an outsourcing solution for your critical software testing.