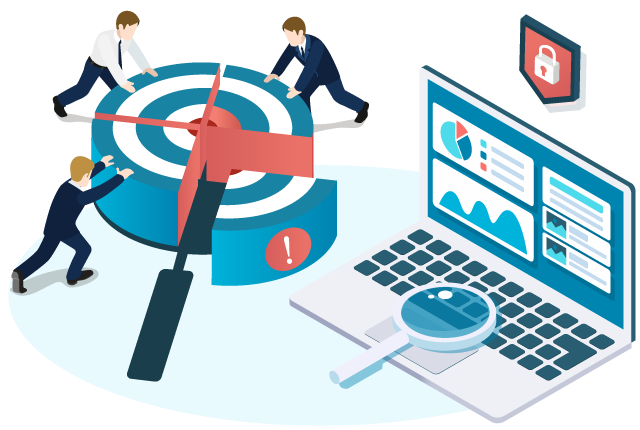 Outsourcing certain business functions allow your business to flourish as you direct your time and effort into more valuable activities. Hiring an offshore quality assurance (QA) team is one way to help your business succeed. Offshore QA teams can be invaluable assets that help reduce costs and expand your company's reach. In this blog post, we'll go over the benefits and challenges of hiring an offshore QA team. We'll also give you tips and tricks to overcome challenging situations and effectively manage your offshore QA team.
What Is Offshore Quality Assurance?
Offshore Quality Assurance (QA) refers to the process of ensuring that a product or service meets a certain level of quality by having it tested and evaluated by a team located in a different geographical location. Offshore quality assurance means you're hiring QA experts from another country to perform QA tasks. Offshore QA teams are beneficial because they can help you reduce costs without sacrificing quality.
Benefits of Hiring Offshore QA Teams
Offshore QA can be beneficial for companies because it can help to reduce costs and increase efficiency. Outsourcing QA to a lower-cost region can save money on labor and other expenses, and it can also allow companies to access a larger pool of skilled workers. Additionally, offshore QA teams may have different cultural perspectives which can help to identify usability and accessibility issues that in-house teams may not have identified. Outsourcing QA tasks to an offshore QA team provides a breadth of benefits, such as the following:
Cost Saving

Hiring offshore QA teams typically costs less than hiring in-house personnel. According to recent statistics, offshore outsourcing helped countless businesses of varying sizes save 70% in labor costs.

Access to Versatile QA Team

Hiring an offshore QA team gives you access to a pool of talented and experienced professionals with high offshore QA expertise. Offshore QA teams are also more flexible, allowing them to quickly adapt to changing business needs and keep your business competitive.

Reduce Time to Market

By outsourcing QA tasks to an offshore team, you can significantly reduce the time it takes for your products or services to become market-ready. Offshore teams are also faster in detecting and resolving software issues, which helps speed up product development.

By distributing workloads and working together on software projects, offshore QA teams can lighten the workload on core teams. Spotting and fixing issues early on can assist software organizations to lower their attrition rates and maintain subject knowledge and mindshare. Working with an offshore development business can also boost internal teams' productivity and make staff members happier and more motivated.

New Perspective on QA

Offshore QA teams often provide a new perspective and fresh ideas. Having different insights on various QA issues can help you develop innovative solutions that meet the needs of your users.

Continuous Work Cycle

Because of the time difference, you can have a continuous work cycle with an offshore QA team. Offshore teams can provide faster results and help keep your business running 24/7, which allows you to stay productive and achieve more goals.
Overcoming Challenges of Managing an Offshore QA Team
There are challenges in even the most well-known, clever, and sought-after software from top organizations. Bugs are common during the development process up to a point, but once your consumers start using a bug-ridden product, they constitute a serious threat to your business. Despite the countless benefits offered by an offshore QA team, it also comes with its challenges, such as:
Selecting a Trustworthy Team

Trustworthiness and integrity are of utmost importance when hiring an offshore QA team. You must choose an experienced and reputable vendor who can provide reliable services, as you'll provide them with critical business information. Here are some ways to help you overcome this issue:

Sign Non-Disclosure Agreements (NDA):- You should provide an NDA with the offshore QA team to secure your business information and hold them legally responsible for any breach of trust.

Check Business Listings and Reviews:- Websites like Indeed, Glassdoor, and Clutch provide business listings and reviews, which you can use to find a trustworthy offshore QA team. These websites average reviews and provide a rating system in various categories to help you find the perfect team for your company.

Carefully Examine the Portfolio:- It's also essential to examine the portfolio of the offshore QA team. You can better gauge their service quality by conducting a background check of past work and experience.

Lack of Communication

Constant communication is integral when working with an offshore quality assurance team, but it can be a challenge for various reasons, such as:

Language Barriers:- When hiring an offshore QA team, it's vital to consider their English proficiency to avoid a significant language barrier. You might want to consider hiring teams from countries with a high English proficiency index (EPI).

Use Video Conferencing for Meetings:- Use video conferencing for meetings to alleviate the distance between you and your offshore QA team. Video conferencing allows team members to communicate and collaborate effectively, even when they're miles apart.

Be Clear About Your Project Goals and Objectives:- Part of effective team communication is clarity. When delegating tasks to your offshore QA team, give clear instructions and provide enough context so they can understand the project goals and objectives.

Cultural Differences Can Affect Workflow

What most businesses need to realize before outsourcing offshore is how significant cultural differences can impact the workflow. This doesn't only apply to work culture but also to their local customs and holidays. Here are some tips to help you overcome this challenge:

Communication Style:- Every culture has its communication style, and it's essential to respect that. Offshore teams may prefer direct expressions or high-context communication, so you'll need to adjust your approach accordingly.

Conducting Cultural Training for In-house and Offshore Teams:- Learning about the culture of your offshore QA team is vital for a seamless workflow. However, you should also help them understand the work culture and customs in the US to prevent miscommunication. To do this, you can conduct cultural training for your in-house and offshore teams.

Decision-making:- It's common for offshore teams to face difficulties in decision-making due to their unfamiliarity with the US market. You must provide your offshore QA team with factual information about your product or services or a decision workflow diagram to help them overcome procedural difficulties.

Different Time Zone

Time zone differences could be your company's leverage among your competitors, or it could be your primary source of problems. Learning how to work with different time zones is essential for effective communication with offshore QA teams. Here are some strategies to help you collaborate better with your offshore QA team:

Build a Communication Plan:- An effective communication plan clearly outlines what information needs to be communicated, who's responsible for responding to it, and how it needs to be relayed. It should outline the preferred means of communication and establish a plan to address any problems that arise quickly.

Regular Meetings and Follow-up Emails:- Establishing scheduled meetings regularly with your offshore team can help streamline your goals and ensure everyone is on the same page. Incorporate follow-up emails with action items so everyone is on track and aware of their responsibilities, and also improve clarity with recorded demo sessions.

Streamline Communication Between QA and Development Teams:- Efficient communication between your QA and development teams is vital for a successful offshore QA process. Create processes that ensure all issues are recorded, communicated, and resolved promptly.

Keep Record of Key Dates and Holidays:- When working with an offshore QA team, keeping track of important dates and non-working holidays is vital. Offshore QA teams may have a limited workforce during their local holidays, so it's essential to plan when delegating tasks.

Be Clear With Your Requirements

When outsourcing your QA efforts to an offshore team, be clear about your expectations and testing requirements. Ensure you provide a guided outline of the project to ensure they have a clear road map to follow. Your outline should contain a project's essential elements, such as a timeline, deliverables, objectives, expectations, and requirements.

General QA Requirements:- No matter what project you're working on, some basic QA requirements must be met. Offshore teams should have the necessary software and hardware testing expertise and essential coding knowledge to complete the project successfully.

Prioritizing Test Cases:- It's essential to prioritize test cases and understand the criticality of each. This can help you identify any issues quickly and take corrective action on time. Offshore QA teams must be aware of the priority levels for each test case and ensure that those are addressed first.

Expected End-results:- You must provide detailed information about expected results when delegating the testing process to an offshore QA team. Offshore teams should be aware of each task's timeline and objectives to deliver quality results promptly and efficiently.

Difficulties in Tracking Progress of Offshore Team

Monitoring the progress of your offshore QA team can be pretty challenging, as they are not physically present. This makes it hard for both parties to communicate roadblocks and address issues effectively. Fortunately, there are many ways you can resolve this, and here are some of them:

Keeping Up With Deadline and Bug Reporting:- You should create a detailed QA checklist for your offshore QA team outlining the different stages of the testing process. This will help you keep up with the project's timeline in real time. You should also specify the frequency and format for bug reporting to document and track all issues properly.

Use RACI Matrix:- RACI stands for Responsible, Accountable, Consulted, and Informed. This matrix defines who's responsible for each task and who has the authority to make decisions for the project. This helps offshore QA teams understand the role hierarchy in a project and who they should contact for specific queries.

Using the Right Tools for Communication:- Having the right communication tools is essential for successful remote collaboration. To ensure smooth project coordination between stakeholders, offshore teams must be familiar with various communication platforms. If needed, you can provide them with training on the tools used for collaboration.
Leverage Offshore Assistance to Boost Your QA Efforts
As the world becomes increasingly connected, leveraging offshore QA services can be a great way to boost the quality of your project while cutting high labor costs. The offshore QA team can provide unique expertise, such as software and hardware testing and coding knowledge, that can help ensure the success of your project. With the right strategies in place, working with an offshore QA team can be your leverage against the tight market competition. If you're looking for reliable and cost-effective offshore QA services, our team at QASource can help!
At QASource, we don't just take orders from our clients; we deliver valuable insights and high-quality output. Schedule a consultation with us and discover how we can lead you to success. Contact us today to learn more about how we can help you with your software testing processes.