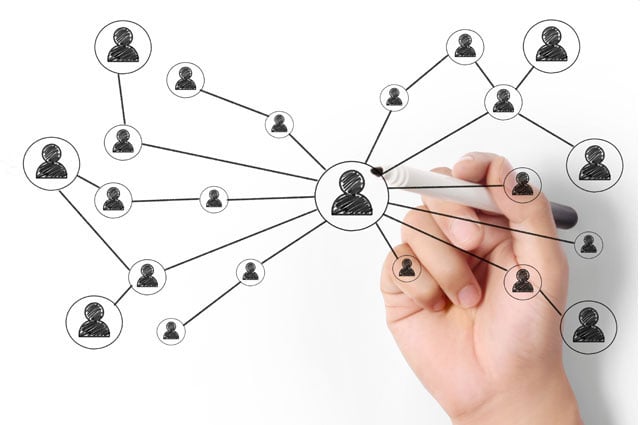 Uncertainty in modern economic operations has forced many companies to take drastic measures. In the last quarter of 2020, a survey of 200 global companies by BGC revealed that 82% of respondents underwent a decrease in revenue. Simultaneously, 78% faced operational challenges, and 68% dealt with service provider-based issues. With the looming risk of frequent budget cuts and staff layoffs, you must adjust to current business conditions, especially those related to digital IT strategies and offshore and onshore providers to ensure your company continues to develop amidst the present economic crisis. In this article, we delineate the process of outsourcing QA and explain why outsourced software testing services can lead to company growth.
6 Trends That Will Dominate the QA Industry in 2023 That Will
Necessitate Outsourcing
Certain waves in the IT industry are ongoing that will shape the future of QA outsourcing in the next year. These are six trends you should prepare your company for in 2023.
Shortage of QA Testers

Even though multiple tech companies have made it to the headlines with news of layoffs, QA testing still remains one of the most in-demand professions. Quality assurance outsourcing helps to address issues in employee recruitment and retention by enabling access to a trained pool of engineers in areas with less severe labor shortages. Software QA outsourcing also alleviates engineer turnover rate, as outsourcing partners are tasked to find replacements upon a team member's official leave.

Growing Demand for Hyper-specialized Skills

Highly specialized development roles are increasingly rising in demand, with companies in the tech industry struggling to retain necessary skills on a strained budget. As an IT leader, you can outsource QA and greatly benefit in this aspect, as you acquire technology and domain expertise faster than when hiring in-house staff. At the same time, you reduce fees by hiring offshore development teams at a lower cost but with equal level of expertise as US-based employees.

Need for Reducing Costs and Sizing Teams to the

Right Capacity

With the present economic unpredictability and industry cutbacks, IT professionals are searching for ways to decrease expenses and promote agility in resourcing levels. Software testing outsourcing makes use of staff augmentation as well as project management tools to rebalance corporate goals and retain company growth.

Validate Hybrid Teams

Nowadays, business models are transitioning to a "hybrid" system wherein some employees work in person at offices while others carry out tasks at partner locations or at home. 33% of employers claim to deliver higher productivity through teams composed of both offshore and onshore staff and resources. This is because outsourcing QA leads to more effective time management and lowering stress, subsequently increasing employee satisfaction.

Growing Demand for Cybersecurity Testing

Cyberattacks and digital information breaches are major concerns across the globe, but in 2022 itself, there was a record demand of 465,000 cybersecurity jobs that were unfulfilled. As a software manager, you need to employ outsourced software testing services in order to have committed security specialists on hand and comply with present cybersecurity standards. By doing this, you will also acquire credentialed resources at affordable rates.

Outsourcing with Multiple Partners

Companies with multiple outsourcing partners display greater resiliency against both local and global disruptions, including a slow economy. You can choose to outsource QA to partners in various countries or across a certain region. Multi-partner relationships in QA offer you the ability to change skills sourcing among optimal locations and give you access to bargain prices for ordinary development work.
How Can Outsourcing QA Help Companies During a Recession?
With inflation rates rising and the emerging risk of a recession, businesses should look toward outsourcing QA for retaining company growth. The following points explain how QA outsourcing can assist companies during a severe economic crisis.
Cost Savings

Cost efficiency is the main benefit of using outsourced software testing services. Outsourcing minor tasks will allow work to be carried out at a reduced charge but still afford an equal or greater amount of quality. Outsourcing QA ensures that you don't have to pay overhead fees for office space and equipment, saving time and money in the long run.

Chance to Adopt New Technology

Economic crises can be an ample opportunity for you to adopt new innovations. Multiple business executives report innovation as being a key characteristic of outsourcing providers. Furthermore, outsourcing provides channels for diverse technologies. Vendors can keep up-to-date with the latest trends in QA-based services and technology through outsourcing.

Access to Talent Pool

As an IT professional, you can gain instant access to the globe's top-tier talent in the industry through software QA outsourcing. Companies that outsource QA in areas of the world where top-class professionals are abundant allow for quicker contracts at reduced fees. This makes the process of internal recruitment less of a struggle for employers.

Flexibility and Ease of Management

Outsourcing QA partners provides your company the flexibility it needs to survive in the harsh economic landscape of today. With outsourcing, you can easily switch across vendors as needed, such as in cases of poor delivery. Furthermore, quality assurance outsourcing ensures that a project can be scaled up or downsized with relative ease.

Increase Speed of Development

Employing offshore outsourcing providers in different time zones allows vendors to work on your project 24/7, reducing overall time-to-market. Moreover, the region you decide to outsource to may have different calendar workdays, enabling the project to be refined even through statutory holidays and weekends. Overall, QA outsourcing results in enormous time savings on internal projects.

Faster Time to Market

A mixture of both onshore and offshore teams rapidly decreases the amount of time needed for a certain product or service to reach the market, with testing time sometimes even getting cut to half. Offshore QA outsourcing providers employ members from different time zones, which increases efficiency and labor without compromising cost.

Increased ROI

The cost of labor, specifically in the quality assurance industry, can be exceedingly high in countries like the United States. Thus, you can maximize your return on investment through offshore software testing outsourcing, as labor is generally cheaper in traditional outsourcing regions but still of the same caliber in terms of qualifications and skills.
Best Practices for Outsourcing
Software Testing
QA outsourcing is a perfect way to streamline your software testing procedures. The following are certain factors and practices you should consider when hiring an outsourcing provider to assist in the software development process.
Hire the Right Testers with the Right Experience

When hiring a QA tester, you must be specific in your needs and wants as a company manager to find the best possible match. What soft and hard skill sets do you require? Who are you most comfortable working with? These are the types of questions you should ask to employ software testers with the right experience.

Overseeing the Process Management Trust

Some individuals argue that outsourcing leads to a lack of control over the workflow. To this, two points must be considered: management and trust. You must make sure that an outsourcing provider's company culture aligns with your own, and you should maximize reporting and communication through channels like online video meetings.

Cost

QA outsourcing rates can differ significantly depending on the average wages per software tester in various world regions. Thus, to minimize costs, you must compare fees for different outsourcing providers and determine which offers the best quality for its pricing. At QASource, the cost is generally a 3:1 ratio for the comparison of offshore versus employees.

Time zone

To optimize productivity with quality assurance outsourcing, you should determine the best time for interactions with your offshore team by observing the hours overlap between your city and that of your employees. However, outsourcing providers generally have intact systems for maintaining flexibility and in-team communication, even across different time zones.

Data Security

QA outsourcing does raise the question of data privacy and virtual information security. However, modern digital tools and data protection laws have made risks in outsourced software testing services less of an issue. With this, if you choose to outsource QA, you must still assess the safety levels of a potential outsourcing provider and determine whether they have measures in place to protect against cybersecurity breaches.

Hiring the Right Partner

Both small and big outsourcing providers currently offer their services on the market, each with their own product niches and client stipulations. You should actively contact QA outsourcing companies to determine which fits your needs the most. You can also implement other methods, like imposing trial periods, asking for references, and challenging company technology, to ensure maximum QA expertise.
Shift to Outsourcing
Businesses can revamp their strategies for quality analysis by outsourcing QA to an experienced and efficient vendor. Software testing outsourcing enables businesses to adapt to modern technological practices and save time, energy, and money while retaining high-quality productivity. QASource is dedicated to providing offshore engineering expertise with substantial investments in staff and personnel. Contact QASource to determine your exact pricing based on your testing requirements and the scope of your business.