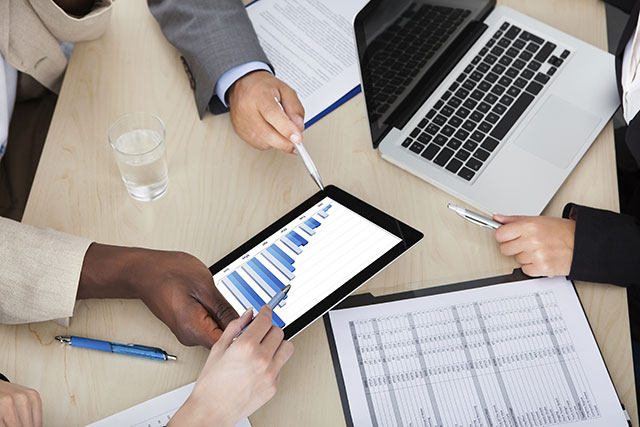 Almost 10 years have passed since the release of the first iPhone. Since that release, the mobile space has taken massive leaps and bounds. For many users, the phone is the end-all, be-all of connectivity and online experience -- they use it for everything, and then some. This dependency is great news for product companies, especially those who focus primarily on mobile applications.
But let's consider the other implication of the mobile boom. In 10 years, some platforms and operating systems have risen to prominence, and others have fallen. This rapid fragmentation has come with great growing pains for product managers, developers, and QA engineers. With such fast-paced change happening constantly, how do these teams identify a reliable approach and design actionable plans for mobile testing services?
To refresh your memory, here are some of the key challenges that development and QA teams have run up against over the past decade when approaching and delivering mobile testing services:
Rise and fall of mobile OS, including BlackBerry, iOS, Android, and Windows

Explosion of mobile device manufacturers, including Apple, Google, Samsung, LG, Sony, HTC, Microsoft, Motorola, and countless others

Fluctuation in mobile device type, such as phones, tablets, wearables, internet of things technology (IoT)

Continuous tug-of-war trend between mobile and web applications

Increasing variety of mobile screen sizes (and, by extension, user experiences)

Ever-improving speeds of mobile internet (2G, 3G, 4G, LTE, 5G, WiFi)
The breakneck speed of progression is not likely to slow down -- it's likely to become even faster. So, where are QA engineers to turn for help in addressing and overcoming these challenges? Though the volatile nature of the mobile space precludes any set, defined solutions, there are some foundational best practices that can help:
Target, target, target!

Identify the targeted user, OS version, and the most popular device in a given geographical region. This will help you narrow the number of issues to test and save tons of time.

Do your research.

Staying up to date on mobile user trends will help guide you in the right direction and strengthen your business intelligence. Research firms such as IDC, Statista, Gartner, and others provide great reporting for you to learn from and leverage.

Give it a shot.

Use emulators, test with real devices, and remotely accessed devices to identify issues. This approach can also help in identifying security and network impact.

Mix it up. Use a mix of internal mobile lab and cloud-based mobile testing services.
Communicate openly.

Talk to the business team often and in detail about business requirements so that you can craft an effective testing strategy.
These best practices will help prioritize testing approach based on specific business needs and help your team target test cycles for best results and fastest delivery.
Looking for more information about mobile QA testing? Grab our free guide below!