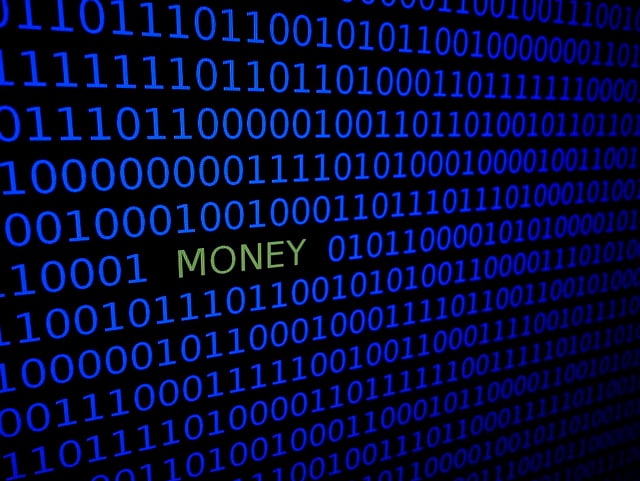 Financial services applications bear a heavier burden than those of just about any other industry. They must meet regulatory and commercial standards of accuracy and security comparable to the healthcare sector, while needing to meet the speed and usability demands of the online retail industry.
If you have been through the quality assurance process for financial services before, you understand the rigors. If you have not considered outsourcing that process, now is the time.
The wide range of configurations and performance that require QA testing lend themselves well to outsourcing. Outsourcing gives you faster test times and a wider range of test types, which combine to help maximize your release cycles. Reduced labor costs can improve your ROI, and you will get the expertise of well-established hybrid offshore/local partners who know how to keep client data secure.
Outsourcing your financial services QA process bring many advantages, but the top five are easily:
Unrestricted growth

Domain expertise on demand

Cost reduction

Rapid turnaround

Security assured
Now let us examine how can financial services job titles can capitalize on these potential gains. There are lots of advantages to outsourcing your financial services QA process. For now, let us focus on these five.
Unrestricted Growth
Do not let your present capacity determine your future potential.
The talent and vision of your DevOps can be realized by outsourcing much of the QA process. You can maintain a strong connection between your core team and your QA partner, so that the core values of your financial services app remain at the fore, without burdening your in-house team with the detail of thorough QA.
Outsourcing lets you scale your operations as needed within the release cycle. It also frees you from the long-term labor costs associated with employing specialized testing staff.
Domain Expertise on Demand
Outsourcing lets you handpick the domain expertise of the people handling your QA. You can seek experts who will bring maximum efficiency to your project. You can also reduce the need for application-specific training and accelerate onboarding by dealing with highly-experienced QA experts.
Adding the right outsourcing partner does not just let you temporarily scale your operation. It is not just about throwing numbers at the problem. Instead, the right outsourcing partner can help you add the precise skills and knowledge you need, when you need them. Some organizations, like financial services providers, need domain expertise available on demand to validate products from their customers' viewpoints. Domain experts:
Speed your release time with smart test suites that validate new changes and features

Review design documents and validate mandatory requirements—heading off delays before they start

Ensure your product is compliant with all applicable regulations
Cost Reduction
There is something of a myth floating through the software development community that embracing outsourcing means encountering rising costs. On the contrary, the wage disparity between the US and many offshore destinations means you can save up to 50% on your QA costs by outsourcing alone.
Thousands of expert software engineers graduate into the QA outsourcing market every year from specialized engineering schools in India, China, and throughout Southeast Asia.
You can establish a US-based bridge to the offshore market alongside the right outsourcing partner to smooth the few remaining cultural and language bumps the internet-connected world has left.
Rapid Turnaround
Outsourcing your financial services QA process usually means embracing the speed and coverage of automated testing. Automated API testing is faster than functional GUI testing, and it allows QA and development teams to access and test the app without a user interface—you are getting a better sense of your app's build strength while lowering your time constraints.

By point of strict comparison, you gain the following speed advantage in a parallel execution:
3,000 automated API test in 30 minutes, or
3,000 functional GUI tests in 30 hours
That is a time saver that could have a real impact as you approach the business end of your release cycle.
Security Assured
There is nothing more important to a financial services application than security. Testing within the financial services industry requires specialized knowledge and experience in addition to the standard concerns of performance and security testing. Outsourcing lets you bring in experts who are as familiar with the concepts of loan origination and funds transfers as they are with automated test scripts and regression testing. You need a partner who knows performance testing is critical in a client-focused industry that has to ensure customer data is safe and secure across a range of platforms and networks. For financial services providers, compliance testing ensures that specified standards are met in the defined features of the application. Regulating authorities may include:
U.S. Securities and Exchange Commission (SEC)

Financial Industry Regulatory Authority

Federal Deposit Insurance Corporation

Prudential Regulation Authority (PRA)
Outsourcing can help you to meet the following compliance objectives:
Ensure development and maintenance process meet compliance standards

Validate each development phase follows standards, procedures, and guidelines

Evaluate all documentation, policies, and legal documents required in the application

Identify standards and compliance improvements—which can result in better quality
The Outsourcing Advantage
The advantages of outsourcing let you scale your financial services software development with professional expertise and budgetary flexibility. It is a cost-effective way to take your internal talent and vision and reproduce it on a scale and to a time frame that makes the most of your potential.
Find a partner that recognizes the security and performance testing standards you have to meet, and brings with them the agility and strength to provide a service that is both secure and accessible.
QASource is well familiar with, and equipped to handle, the needs of the financial world. To learn all advantages outsourcing can bring your project, get a Free Quote or call +1.925.271.5555 today.