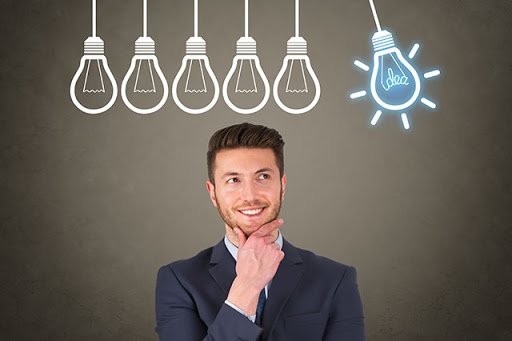 Software development. Few projects can be so tricky and yet so rewarding. While writing code is known for presenting baffling challenges, your job can be even more complex if the software you are making is for the financial services industry. Your finished software must meet the financial industry's specific demands, such as accommodating greater regulatory scrutiny, transparency, and reporting and risk management.

With all the time your team already spends on development, why ask them to do all of your QA testing as well? You can use Agile QA testing to ensure quality, which is so effective it is used by companies such as Microsoft and Oracle. But can Agile QA testing conducted offshore save you money and still deliver high-quality, detail-oriented QA testing?

Financial services software must answer to higher standards such as offering greater performance, scalability, and reliability. It is easy to see why any decision-maker would be careful about who they choose as their QA testing partner. That is why when choosing a partner, it is important to know what to look for. The best ones can integrate with your development teams. They can combine the cost benefits and expertise of an outsourcer with the product quality and support advantages of Agile methodologies. And they have a customer-centered culture of quality.

Can a testing partner provide all of these benefits, but offshore? Let us compare the pros and cons of Agile offshore testing for financial services software.
The Pros and Cons of Offshore Software Agile Testing
Agile QA is about more than just testing. It is about making sure everyone is responsible for quality, whether they are onsite or offshore. Because Agile encourages collaboration and self-organization, charging all team members with the job of ensuring quality comes naturally.
When everyone keeps an eye on their work, they are more likely to spot errors, and it is easier to deliver a finished product that can meet financial services providers' high requirements. That is why Agile methodologies apply not only to QA testing but to financial services software development as well. By engaging all stakeholders on a project, Agile methodologies easily include offshore testing teams.
Agile is a wonderful option for the financial services sector because by engaging all parties, it helps teams surpass quality standards. A team can use Agile methodology from anywhere in the world, as long as members can practice its key principles:
Short iterations of set length;

Continual re-prioritization of product backlog "to-do" tasks;

Constant integration;

Open, inclusive communication; and

Shared goals and expectations communicated with all stakeholders.
Infographic | Defeat the "Speed vs Quality" Dilemma with Continuous Integration
Offshore Software Testing: The Pros
Sure, offshoring is tempting. It saves money on training, infrastructure, and technology. But is QA testing well-suited to being conducted offshore by another party? Let's start with the pros.
Objective testers: Offshore QA testers are completely unfamiliar with the code they are testing. By having fresh eyes on your software they can spot bugs and errors better than your team members, who are more familiar with the software.

Greater cost-efficiency: An offshore partner pays and manages QA team members, meaning your company will not need to hire these professionals or pay their salaries.

Quicker turnaround time: By allowing a partner who specializes in Agile QA testing to do the work, testing will be completed sooner than if done in-house.

24-Hour Work Cycle: QA can pick up where Dev leaves off, and vice-versa.

Freedom to focus on software development: Offshoring all QA testing frees your developers and other staff to focus solely on development. This means fewer people to manage and increased specialization.
Offshore Software Testing: The Cons
Having a team offshore that specializes only in QA is beneficial, of course. But being offshore has its downside, too. Most of these problems are caused by distance or communication. If you are thinking of engaging an offshore testing partner for your financial services software, be ready to deal with any of these possible challenges.
Communication: Offshore teams can have difficulty communicating when English is a second language, or when there are different cultural or social norms, such as differing holidays.

Information sharing: This becomes critical when working with geographically distributed teams. With offshoring, you cannot simply hop on an elevator or visit another building to hand someone a document or have in-person meetings on the fly. Any information that would be passed around on sticky notes or written on whiteboards must be added to shared online repositories or wikis.

Lack of expertise: Offshoring fails if you have the wrong testing partner. If your testing partner has not selected qualified, seasoned QA professionals for its QA team, you cannot expect to get the superior-quality software the financial industry demands.

Differing time zones: The difference between time zones can be a problem, especially when scheduling meetings between in-house and offshore teams. The problem is more significant when coordinating teams that are on opposite sides of the planet, such as collaborations between North American and Asian teams.
Every one of these pitfalls can be avoided by choosing the right testing partner.
The Right Testing Partner Makes Offshore Software Testing Successful
If you are developing software for clients within the financial services industry, you need to create a tool that makes your clients' lives easier. That means giving them software that helps them comply with a host of changing government regulations, like Sarbanes-Oxley (SOX), Basel II, Dodd-Frank, or FATCA.
If your team has talent and vision, you can build the game-changing software your client is looking for. But you'll need to make sure your software is high-quality and bug-free before you deliver it. Only engage the best QA partner available to test your project. One that can integrate with your development team, uses Agile methodologies, and gives you the cost benefits and expertise of an outsourcer. You will see the difference when you deliver software that outperforms expectations and when new clients become repeat business.
Are you unsure if offshore Agile software testing is right for you? Talk to a QA solution expert. QASource has helped many organizations access meticulous QA teams without the cost or hassle of managing them. We are always available. So let us know if we can help.
At QASource, we are experts at finding the right test automation metrics to guide you through the QA testing process. Our team has more than 1,000 years of collected automation experience, which means we know how you should evaluate your project. Contact us today for a free quote: Email info@qasource.com or call +1.925.271.5555 to get started.