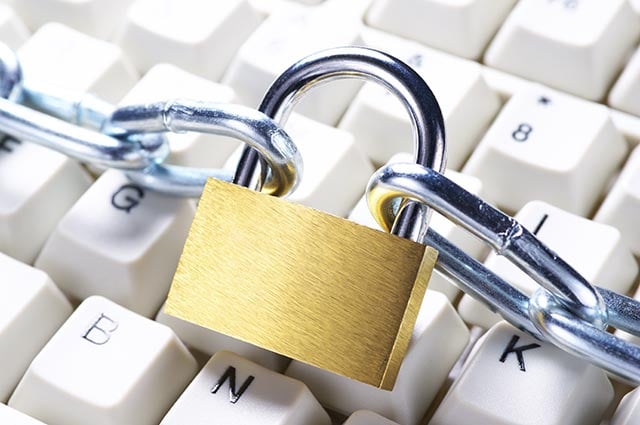 Ensuring the safety and integrity of enterprise data and networks is a lot more complicated than it used to be. With cyber attacks making headlines on a near-daily basis and malicious hackers getting smarter by the day, the security programs of yesterday just can't cut it. There's a growing consensus that a security strategy focused only on hardware, software, and policy-setting isn't enough. For a fully comprehensive security program to be maintained, companies need to be vigilant in many different ways.
And that's the question at hand for many organizations—how do I achieve this vigilance? How do I know that my team, my product, and my customers are protected?
Looking for help from an outsourced QA provider is a popular option. The right partner can deliver security testing expertise, team scalability, and affordable pricing models. But the decision to outsource this vital form of testing is a big one, and it will depend on several variables unique to your organization.
Let's take a look at what those variables are, and the details that you should consider before making your decision.
Frequency of full security testing cycle
For many companies, it can sometimes make sense to keep functional testing in-house. A simple bug fix may need a new, complete round of functional testing, so having dev and QA working closely together, in whatever arrangement, is practical. A complete security testing cycle, however, isn't always needed for that same simple bug fix — it's only required from time to time. Building out an entire in-house security testing team may be overkill for most companies, as they can easily outsource it when needed. In fact, outsourcing security testing can result in big savings over time.
Security testing toolkit
If you really are planning to build out an in-house security testing team, though, you'll need a proper security testing toolkit containing the appropriate tools and software. That also means you'll need to be comfortable investing the money in buying the tools, or investing the time required to build them. However, if you decide to outsource the testing, your QA partner will have a tried and true toolkit to leverage for you.
Experience with security testing
While an in-house security testing team may come to know your website or product (and all of its various strengths and weaknesses) thoroughly, that knowledge is very insular—it stretches back only to the past few releases. This can make the team myopic in their focus, leading them to prioritize issues from the latest release while ignoring important vulnerabilities elsewhere in the site.
An outsourced team comes to your product with a wealth of expertise, and they'll know where to look for latent issues that may be overlooked by an in-house team. Additionally, they'll come with fresh eyes and survey the product as a whole — not just its latest incarnation.
Additionally, security testing is a rapidly growing field, with new threats being discovered each day. If an in-house team is to deliver top-quality security testing, it will require continuous training and learning resources. It's a costly investment that you can avoid by partnering with a QA provider that trains its engineers for the benefit of multiple clients.
System familiarity, or "insider bias"
Oscar Wilde's play on words, "Familiarity breeds consent," can be applied to in-house teams of any sort. Their strength is that they possess a strong familiarity with the processes, infrastructure, and resources that keep their organization going. But this familiarity can also be a weakness. It can lead to laxness and leniency in engineers, who may omit critical tests either out of complacency or a fear of burdening a fellow employee with additional work.
An outsourced team approaches the organization and its practices as an outsider, trying to understand its mechanics from scratch. They're better at maintaining clear-eyed objectivity, not bending to the wishes or preferences of developers, and calling out harmful processes when they see them. With an outsourced security testing team, you may end up with a stronger security testing plan, and thus, a better final product.
By the numbers
One more detail that might make you consider handing your security program to an outsourced QA provider: In a recent study performed by OnePoll on behalf of LogRhythm, 70% of security breaches were discovered by a third party, rather than the affected organizations themselves. (Click to tweet) Just goes to show that another pair of eyes never hurts!
Looking for high quality, outsourced security testing?
Speak with a client success representative today!