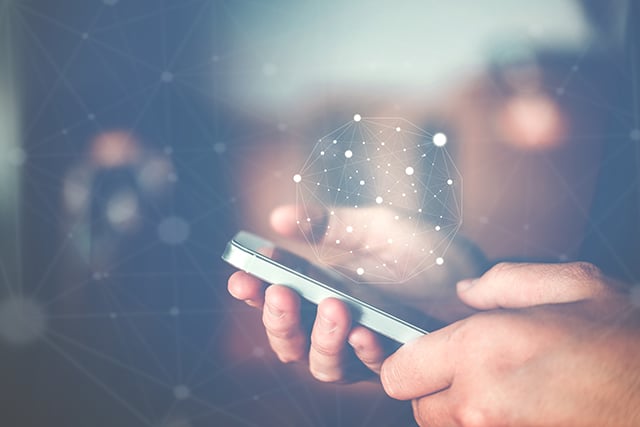 What a year! From API and mobile test automation to agile and DevOps, 2019 saw momentous changes in software testing. And don't expect things to wind down in the new year. In fact, this year's software testing market trends only predict bigger and brighter things to come.
Is 2020 the beginning of a new decade - or a new era in software testing?
The most competitive of companies - perhaps even some of your direct rivals - are already incorporating this year's trends into their development cycles and business strategy. Do you want to spend this year playing catch-up to your competitors or leading the charge in innovation and speed to market?
Never lose sight of the future in 2020. Take advantage now of this year's software testing marketing trends so that your organization can be a leader, not just a player, in this ever-changing digital market.
1. Testing in DevOps
Software testing today is as essential as the development of the software itself. As constant communication is needed between the development and testing teams, 2020 will see organizations embracing more fluid development cycles as one of this year's leading software testing market trends, the most popular approach being testing in DevOps.
By taking the DevOps route - also known as DevTestOps - in testing, QA is now a shared responsibility between Development and Operations. This encourages continuous collaboration between both teams throughout the development cycle and helps to further automate the process.
2. Continued Rise of Agile
Agile remains at the top of our software testing market trends list for 2020 and it's easy to see why. In 2019 alone, 74 percent of companies that adopted agile practices cited accelerating software delivery as their main goal (read the full report here).
The reasons why more organizations this year plan to adopt agile into their development cycle are not just about business. While agile (when applied properly) can lead to project visibility and speedy delivery to market, organizations have found that agile increases team morale and better aligns business and IT teams.
3. Big Data Testing
In 2020, most mid-size companies and large organizations have an unfathomable amount of data - hence why we call it "Big Data" - that's generated and processed at high speeds. The testing process must ensure that terabytes of information are properly processed by evaluating the performance and functionality of software applications. With more data comes the growing need of more time to run these tests and more resources for quality testing.
As one of 2020's highly impactful software testing market trends, anticipate big data testing to continue to influence the automated testing process. This year will require an introduction of platforms or practices for software testing that enable more efficient processing, reduce application installation time and ensure the ability to continuously and safely import massive amounts of new data while processing current data.
4. Artificial Intelligence and Machine Learning
It should be no surprise that our 2020 software testing market trends list includes Artificial Intelligence (AI) and Machine Learning. The Artificial Intelligence industry is rapidly growing year over year, expecting to reach $190.6 billion by 2025, confirming that the IT industry has already begun shifting to Machine Learning.
While the reliability of AI and Machine Learning will continue to mature over time, we predict this year that we'll see more practical implementations of these technologies within automated testing. Expect AI and Machine Learning to significantly influence how organizations generate better test cases and test scripts as well as process data and reports.
5. IoT Testing
The worldwide spending on the Internet of Things (IoT) products and services surpassed $1 trillion in 2019. And with the expected number of connected devices to reach 20 billion by 2020, it's safe to say that IoT is not slowing down anytime soon.
Out of this year's software testing market trends, IoT testing is the most focused on finding new and more efficient solutions in 2020. More connected devices means more test environments and data that needs to be tested. We can expect to see a growth in organizations turning to cloud-based test environments to ensure the right level of test coverage well before the software launch. More companies may also focus on refining their communication protocols within their IoT testing strategy to better encompass these new test environments.
6. Increase in Security Testing
There's no question why the increase of more risk-averse behavior within the development cycle is among 2020's software testing market trends. As the speed of delivering software to market picks up this year, so too will the focus on rigorous security testing and documentation prior to release. And with IT security positions in high demand in 2020 across all industries, more organizations want to prevent unimaginable security threats and ensure that sensitive data remains protected even as the digital landscape evolves.
Highly regulated industries such as Banking/Financial Services, Healthcare, Pharma, Energy and Transportation to name a few, must prioritize data security and compliance protocols within their development and testing cycles or face potential fines, reputational damage or worse. Security testing for organizations in those verticals is not a nice to have but a must have.
7. Performance Testing to Performance Engineering
Only software that delivers the desired experience succeeds in today's digital world. To bring commercially viable software to market, testing in 2020 will evolve beyond verifying product performance by also evaluating factors such as software practicality, convenience, configuration quality and consumer value.
Expect this year to see performance testing advance towards performance engineering practices as evaluating the customer experience happens throughout the development cycle, not just during the testing phases.
8. Continued Increase in Test Automation
Test automation is not something new nor an industry secret. Many organizations have already integrated automation testing services within their testing practices so that repetitive tasks are tested faster and more efficiently. With its built-in frameworks, test automation assures maximum test coverage and helps eliminate the occurrences of manual testing errors.
Test automation continues to be one of this year's software testing market trends as more advanced methods and tools are expected to emerge. We expect organizations to increase test automation within the development cycle as automated testing continues to prove its worth in reliability, efficiency and cost-effectiveness.
9. User Experience Testing
From digital novice to engineering expert, successful software requires an easy-to-use experience for all users. And, as that digital experience spans across more and more platforms, we predict an increase in testing across various devices and Operating Systems as a regular testing practice in 2020.
While user experience testing has been commonplace in web development for years, expect it to play an integral role in software development to ensure a simple, intuitive user experience as well as to drive customer brand loyalty.
10. Testing Digital Technologies
Digital technologies such as cloud applications, social media and mobile devices are redefining the digital space, impacting user experience and expectation for anything digital. And in an industry where nothing stays definite, software testing and development must be more flexible than ever before.
Too much is at stake for organizations to launch software that isn't thoroughly tested for the digital-savvy world. Expect testing for digital technologies to gain importance in the upcoming year as more companies not only test for today's software expectations but also test for future features, integrations and development capabilities. This approach will lead to acceptance of more flexible testing and development methods within DevOps and Agile. Because of these software testing market trends, anticipate automated testing to play an even more prominent role throughout the entire software development cycle.
The theme across all software testing market trends in 2020 is the need for stronger testing practices to support software advancement. But moving the needle in today's industry without sacrificing security is hard to do alone.
By working alongside a trusted, experienced and professional QA services provider, your organization can accelerate the testing process to meet tomorrow's industry demands without cutting corners on security and product quality. Get in touch with a QASource expert today.