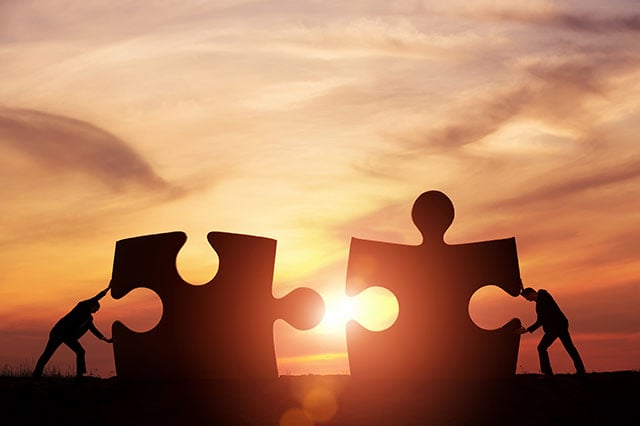 Product companies have it hard these days. From established organizations to scrappy startups, everyone's focused on trimming the fat and running lean. This puts the onus on Dev and QA managers to deliver innovative, high-quality products using a constricted budget and limited resources. In turn, today's recruiting process is about getting a lot of bang for a little buck.
Fortunately, QA is becoming an increasingly promising career path for up-and-coming engineers. They know what the climate is like in today's landscape, and they're diversifying their skill sets to become as attractive as they can be to top companies. The result is a talented class of hybrid functional and automation engineers — skilled employees who have valuable skill sets, domain expertise, and rich experience across industries.
Let's take a quick look at what makes a hybrid engineer so special, why you should consider hiring a team of them, and what they can do to help your QA team deliver — and delight your customers.
What's a hybrid engineer?
A hybrid engineer is more than just a competent tester. They understand the entire scope of the software development life cycle, and are just as comfortable performing requirements analysis as they are writing automated test cases. (Click to tweet)They have specific product or domain expertise, and in some cases, they may have experience with actual software or UX design.
Essentially, the hybrid engineer can tackle any project handed to them—no matter how general or detailed the requirements get. For this reason, hybrid engineers are always in high demand.
Why do I need them?
Today, the Agile method rules the software development industry. Product companies expect a quick release with little (if any) post-release fallout. In order to achieve this speed and high quality, you need a small, tight-knit team that can handle everything that gets thrown at them.
Enter the hybrid engineers. With their full suite of functional and automated testing knowledge, you don't need to worry about sourcing this work out to someone else, or hiring a specialist. You can keep everything under one umbrella, and be confident that the work will get done quickly, efficiently, and to a high standard.
Here are some of the top benefits of having hybrid engineers on your QA team:
No bouncing between teams— Multiple tasks are performed by a single team
Save time— Boost efficiency during and between releases
Spread knowledge— New engineers are cross-trained by hybrid engineers
Automate easily— Hybrid engineers can automate repetitive functional tasks
Easily adaptable— They can respond quickly to changes in technology or requirements
Increase coverage— Deeper knowledge results in better test coverage and improved quality
What can they do for me?
Of course, the duties and responsibilities of hybrid engineers will vary across organizations. But here are some of the most common areas that they work on:
Analysis of requirements
Creation of test plans
Creation of test cases and scenarios for module, integration, and system testing
Review, execution, and automation of test cases where possible
Establishment of an automated test environment for UI and non-UI testing
Education of new team members on test automation and drive adoption
Reporting of bugs with complete details
Support cross-functional teams, including Development, Usability, QA, Customer Learning, and Support
Create go/no go reports and post-release retrospection overviews
How much return can a team of hybrid QA engineers generate for you?
Calculate your potential ROI by clicking below!