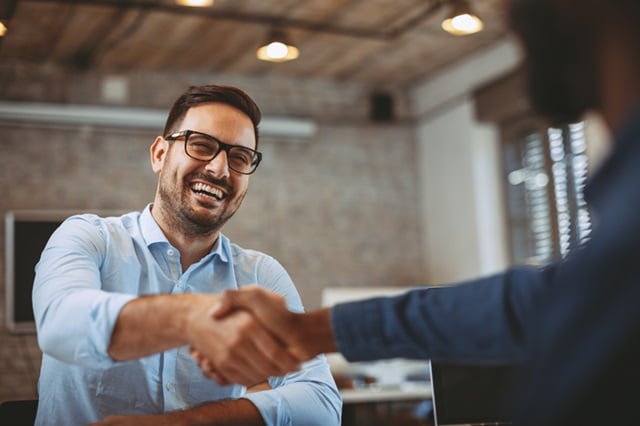 Have you ever wondered what your customers really think about your services? Have you questioned the value you're providing or the quality of your services? If you have, you're not alone, and coming to a real answer for these questions or concerns can be difficult without asking some tough questions to your customers.
At QASource we tackle these questions head on through an annual Net Promoter Score (NPS) survey, where we ask all of our customers to answer five relatively simple questions that have a transformative impact on how we approach customer success strategies and tactics. The questions in our annual survey include:
How would you rate your overall experience with your QASource Engineering team in the following areas: communication, innovation, project management, quality of deliverables, expertise and remote

delivery readiness?

How would you rate your overall experience with your Customer

Success Team?

How likely is it that you would recommend QASource to a friend or

a colleague?

What additional engineering services would you consider using

QASource for?

Would you consider referring us to other groups or contacts who can benefit from our engineering services in the

near future?
Over the years our customer success team has taken the answers to these questions and translated them into actionable strategic changes and improvements. It's these changes and consistent enhancements that have led to our NPS score improving year over year for the last four years. In 2021 our NPS score was 74, an 8 point increase year over year, which was a tremendous improvement and considered to be an excellent score according to Retently.
The Role of Customer Success
at QASource
QASource's customer success team plays a pivotal role in the overall success of QASource and each of our customers. They are the business relationship contacts for each of our customers and ensure that their current and future requirements are addressed. Overall, the customer success team makes sure that our customers are seeing continuous improvement in their service or product. In addition to what was mentioned above, the CS team is responsible for:
Providing support during the onboarding process and

team management

Identifying additional testing and development opportunities for

our customers

Facilitating monthly performance reviews and quarterly

business reviews

Being a strategic partner by aligning QASource's service offerings with our customers business and

growth roadmap
A Q&A with QASource's Head of Customer Success
We recently sat down with our Head of Customer Success to have a quick Q&A to better understand how the QASource customer success team continues to improve the NPS score year over year.
Our Head of Customer Success, Apoorva Thuse, brings over a decade of experience working with customers across various industries such as hospitality, Real Estate and Software Technology/Services. Her passion lies in working with customers at a strategic level to ensure customer success in delivering positive business outcomes. In her current role, Apoorva has developed and implemented the Customer Success Program at QASource.
Q1. What is the mission and vision statement of the customer
success team?
A.
Mission: "Our mission is to Help customers be successful with our services by being their voice and showcasing the ROI they receive from us as their advocates and trusted advisor"

Vision: "To build a customer centric culture within our organization where each stakeholder is a trusted advisor for our customers"
We achieve this by:
Establishing success criteria early for all of our engagements
Enabling team members to make data driven recommendations
Building a trusted advisor relationship with our customers and

offshore counterparts
Q2. How did the customer success team approach 2020 and
remote work?
A. When the pandemic hit, we knew that the path forward was going to be full of uncertainties. We needed to adjust to the new schedules where many of us were juggling conflicting priorities while adapting to working from home. We broke our approach down into two segments:
Customer facing: We led each and every customer interaction with empathy and humanized our approach. Some of our customers were in need of creative, customized solutions and that is exactly what we delivered. We listened to their individual situations and built solutions that addressed their pain points. This helped us build long lasting strategic relationships

with them.

Internal Team Facing: In addition to our "lead with empathy" approach, we focused more on strengthening our collaboration efforts across our business and delivery teams located in India, Mexico and USA. Our engineering teams in India developed in-house tools that helped us stay connected in a remote

work environment.
Q3. How does your team leverage NPS, CSAT, and other customer feedback, to improve
overall satisfaction?
A. We are a customer centric organization and the Customer Success team here at QASource plays an extremely important role in ensuring that we turn customer feedback into actionable insights and create an implementation plan in collaboration with various internal stakeholders. We are the voice of our customers and our goal is to make sure that we close the customer feedback loop. Over the last few years, we have achieved this by staying proactive and acting upon customer feedback in a timely manner. This has helped us improve our customer satisfaction, increased our customer retention and has helped our entire organization be more customer centric.
Q4. How does your team approach
disgruntled customers?
A. When approaching disgruntled or dissatisfied customers, our foundational approach has always been "listen to understand" and "not listen to respond". We focus on understanding the "why" behind customers' dissatisfaction and the impact that their "why" has on their project. From there, we build creative, custom solutions to address their concerns. In recent years, we have focused on anticipating our customer needs and pain points before they reach an escalation point, which has helped us tremendously in reducing churn.
Q5. What do you believe was the biggest contributing factor to the NPS score improving by
8 points?
A. Instead of focusing on improving certain areas of how we interact with our customers and our delivery, we focused on building an amazing customer experience. We partnered with our customers to understand how they wanted to be served and from there on we built an experience in collaboration with our Sales, Marketing, Engineering and Customer Success teams to deliver just that. We focused on customer journey mapping and focused on delivering a "white glove" service. Our Engineering Delivery and Customer Success teams strive to deliver quality outcomes on-time every-time for our customers. Our 2021 NPS score of 74 is a testament to the success of our efforts in delivering exceptional service to our customers.
Key Takeaways
After speaking with Apoorva it became even clearer that her directions paired with the Customer Success team's consistent commitment to fostering a customer centric culture, open communication, and willingness to gather actionable feedback allow the team to consistently improve their processes and overall relationship with our customers. This approach has contributed to QASource having long lasting relationships with our customers, tremendous growth opportunities for our teams around the world, and an NPS score that has improved year over year for the last four years.
Are you experiencing bottlenecks during your development or QA sprints? Consider partnering with a quality services provider like QASource. Our team of testing experts is skilled in a variety of industries and can help your team create a comprehensive and customized QA strategy. Get in touch with a QASource expert today.
Download your free checklist below and discover the steps that need to be completed when preparing for performance testing.