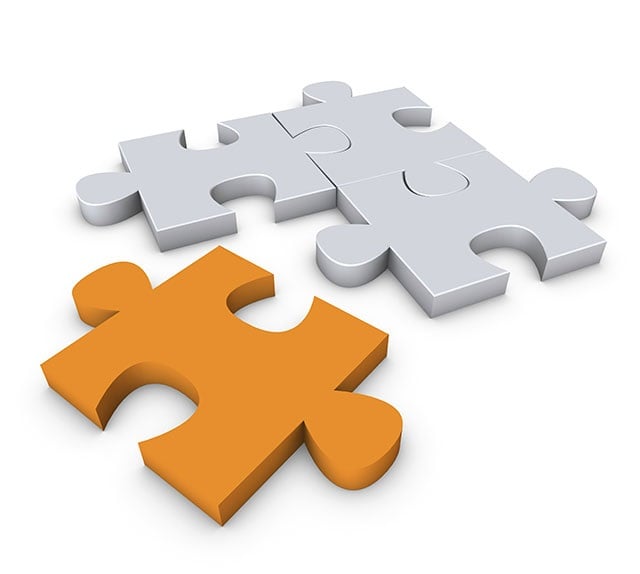 Enjoying the advantages of offshore QA solutions should not mean you have to compromise your software development best practices. QA is a critical component of your SDLC, but it is not the only component that is important to integrate with your current development cycle. Similarly, while your QA team may be able to guide and optimize your testing requirements, they are not the sole stakeholders in your product's success. Within this collaborative effort, your test management system aligns QA with other departments of SDLC.
So, do not feel the need to give up your test management software of choice in order to access offshore QA testing and its attendant time, cost and quality efficiencies.
Instead, your QA team should be able to collaborate within your test infrastructure, share all applicable tools and leverage your test case management system. In fact, they should be able to elevate your use of these platforms.
You can have it your way.
The Offshore QA Advantage
Any time you outsource your QA process, you acquire domain expertise, cost efficiencies and increased productivity that would otherwise be out of reach for an internal team. You can scale up your resources to meet the extra burden of the QA process, which helps you avoid long-term resource drains. Plus, you can return to external experts who are familiar with your software every time you launch.
Taking this process offshore amplifies those advantages.
As soon as you step beyond U.S. shores, you access resource savings that can reduce your QA cost by half. Importantly, those savings do not come at the cost of product quality. Governments and educational systems in software testing hotspots such as India, China and Central and South America prioritize QA testing excellence. These mature markets have extensive experience working with U.S. enterprises and a continuing dedication to research into the latest QA trends and technologies.
Some of these markets can also leverage the time difference between the U.S. and their facilities to provide 24-hour testing. While your developers rest, the QA team can continue testing and provide you with early morning progress reports and results. With a centralized test management system that both teams are familiar with, your testing, tracking, reporting, responsive action and integration with automation tools can be seamless.
The extensive experience of working alongside U.S. teams allows offshore QA experts to integrate fully into your preferred software development cycle.
An Extension of Your Core Team
The digital revolution has completely reshaped the way we do business. New communication technologies, such as video conferencing, have made it commonplace for people separated by oceans to engage in instant, face-to-face conversation.
These advances make it easy for offshore QA teams to become a valued addition to your Agile and DevOps processes. Resources can be readily shared over common online networks, and daily, weekly and even impromptu meetings can be staged without any infrastructure more complicated than a webcam and a Skype account.
As a result, your QA team can work alongside your key stakeholders as collaboratively as if they shared the same brick-and-motor office. Test management software can bring a tangible element to your remote connection, and everyone involved will be working within a familiar environment.
This centralized software setting paves the way for you to incorporate a dedicated, professional QA team within your Agile workflows, further maximizing a system designed for 21st-century product evolution.
This ability to share resources means you do not have to compromise the way you work in order to access the offshore QA advantages. Instead, your are able to leverage your QA team's expertise to elevate the way systems such as your test management process operate.
Elevate Your Test Management Process
You know your product, and you know the software development environment that created it. One of the best ways to maintain an efficient flow of an Agile environment is to play to the strengths of the development, IT and business stakeholders that already operate within it. Your QA team should not disrupt that environment.
The secret weapon of the leading offshore QA experts is team expansion. The idea follows that the QA team maximizes your test environment by scaling up the expertise and resources within it, rather than manifestly changing the way things are done. By fitting themselves into an already functioning flow of software iterations, the QA team boosts productivity and ensures that the innovations that improve the user experience do not damage product functionality along the way.
Now you get to experience a better version of the processes you know already work. All you are doing is replacing makeshift or low-resource internal staff with dedicated external professionals—external in origin but, nonetheless, invested in your product success.
What you want is a better version of the process you have. By elevating your test management process, you add the following:
Different teams can collaborate using TMS
Development and QA collaboration becomes flawless
Tracking and reporting is simplified
Higher management groups, such as a business analyst, can track the development from test management at any point in time
Requirements of different teams can be shared on a single platform and accessed in a more efficient manner
Insist on Your Test Management Software
You can have it your way.
Central to delivering a quality offshore QA service is the ability to integrate external resources into internal workflows. It should not be up to you to accommodate the best practices of an outsourced service but rather their responsibility to approach your partnership with an agnostic methodology. Just as you should design your test framework and selection automation tools based on your own unique product objectives, so too should you choose an offshore QA partner that can best fit with your development standards.
QASource engineers have an extensive history of partnering with U.S. enterprises to develop software solutions that delight end users. Our experts can help you create an Agile, collaborative development environment that maximizes the latest software testing methods and technologies. Contact us for a free quote, or call +1.925.271.5555 today to find a QA partner you can trust.