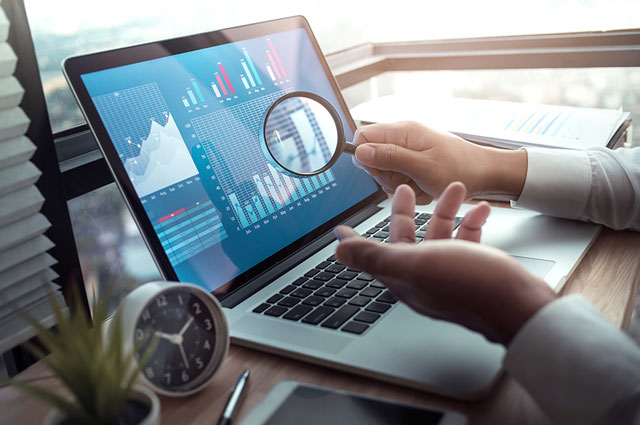 Software QA testing is a critical part of the software development lifecycle and it can prove to be challenging unless it's done by the right resources. Resources that have experience and training with QA tools and techniques.
Unfortunately, many companies rely on their own development teams or other staff for testing which often results in buggy software, or worse, software that is vulnerable to hacking. Utilizing development resources for QA is costly and also takes time away from the developer's primary jobs, introducing business inefficiencies and driving up costs.
The right QA services provider brings the experience, knowledge, and skills required to deliver the highest quality code while increasing efficiency and reducing costs. They will work in partnership with you to provide comprehensive test coverage to help you deliver software faster, at a much lower cost, while freeing up the resources you are now dedicating to QA testing to focus on the jobs you hired them for.
There was a time when outsourcing QA services was considered just a method for cost saving. However, the notion has evolved, wherein, outsourcing software testing and QA services has proven to be an effective strategy for improving software quality and performance. By assigning it to specialists with relevant experience, businesses can accelerate the entire software development process, ensuring productivity, efficiency and objectivity.
In short, if you know that QA software testing is not a core strength, then outsource it.
The Advantages of Outsourced Software
Testing Services
Accelerates Your Time To Market

Software development is constantly evolving. Sometimes, you just need to release your product to market much faster than your competitors. Engaging an expert QA team allows you to scale up production rapidly without the financial burden of a full-time team.

An experienced QA partner will be able to onboard quickly and can introduce methods that efficiently churn through your test requirements, ensuring reliable, repeatable and rapid results. As partners, their extensive experience of successful projects, methodologies, management structures and test environments becomes your knowledge to leverage toward better ROI.

Releases Your Internal Resources

Do not waste the talents of your expert developers and other staff by making them amateur QA testers. Your QA team should be able to handle every aspect of the testing process and also incorporate your internal team's processes to ensure the final product meets all business goals. Additionally, your QA partner can balance automation versus manual testing requirements and include your cross-functional stakeholders in key user

experience discussions.

Lowers the Cost of Your Projects

Your QA team provides cost savings in two ways:

By improving test efficiency. With a team of trained testing experts who have the skills, knowledge, and experience having conducted thousands of hours of QA testing, you will improve your output and processes; essentially delivering more

with less.

By utilizing lower-cost test engineers. Whether you are looking to do offshore or nearshore outsourcing, you can reduce the cost of your QA process by half

or more.

Test Run More Efficiently

You gain test efficiencies by using the right tools and technologies in the right ways. Only a knowledgeable, dedicated QA team can put together the testing methodology that delivers better results for your company's unique needs quickly.

Through domain expertise, the implementation of agile methods, and access to the whole range of testing tools, frameworks and technologies, outsourced QA experts will offer comprehensive test coverage that would be difficult to achieve on your own.
Finding The QA Partner That Is Right For You
These advantages are available only if you can find a software testing service that can work seamlessly with your teams and is worthy of your trust.
The Right Culture

The right QA partner will have the right internal culture. Software testing is a business like any other- the leading companies attract, develop and retain the services of the best engineers. You want the best available QA professionals on your team, so make sure your potential partner performs well across these three areas.

Skilled People Produce Quality Products

It should be clear from your first conversation with a QA service provider that they value their own members. As mentioned earlier, the best QA testers will naturally be drawn to companies that nurture their talents. Look for a provider that has advanced technology groups, institutes for research and training, and a focus on employee career development.

You should feel comfortable that the individuals leading your QA processes have been trained in the latest tools, technologies and processes that lead to quality products.

Communication Is Critical

Software development has a language of its own. More than being fluent in English (if outsourcing overseas, make sure your provider has an extensive history dealing with North American clients), your QA provider should understand your industry, your platforms and devices, current application trends and security requirements.

You will have to work closely with your outsourced QA team, so make sure you understand each other clearly.

Outsourcing Is a Relationship

You may have different roles to play, but both your in-house team and your QA partner are working together towards the same goal. You should expect a close working relationship with a partner that delivers on their promises-and is also committed to going above and beyond for the ideal QA experience.

You should feel comfortable in who you will be dealing with throughout the project and confident that they will take as much pride in your product as you do.
Factors To Consider Before Outsourcing Your QA services
To help you gain insight into your potential QA partner and find someone you can trust, here is a list of question you must ask any potential QA testing partner:
What experience do you have within

our industry?

How do you recruit and train

your engineers?

What experience do you have with

automation testing?

Do you offer manual testing?
Can you set up the QA processes & methodologies

from scratch?

How do you integrate QA into software

development processes?

Can you implement an Agile

testing environment?

What security certifications have you earned?
Remember, it's important to trust your vendor if you want to access the full value of outsourcing. Keep asking questions until you feel confident that you have a quality partner by your side.
Demand the Best from Your Software Testing
Consulting Service
You should expect your QA team to be as committed to your product as you are. It should be evident from the first introduction that your partner has the experience, resources and expertise to comprehensively test your applications and help you produce a final product that delivers on your requirements.