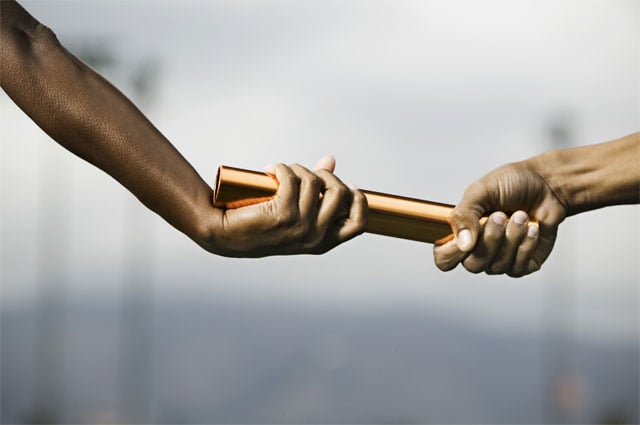 Supplying financial services software is about providing customers with peace of mind. In an online world of rapid change and perceived danger, your product can deliver a constant, reassuring presence that gives people a feeling of control and confidence.

To achieve that kind of reliability, accuracy, and security you need to turn your QA process over to an expert team that understands the financial domain. This means adopting the advantages of outsourcing offshore.
Offshore QA facilities have evolved to become dedicated resources that will save you time and money while still delivering a robust product. The path between the US and the offshore QA capitals is well worn by now and the difficulties of onboarding, language barriers and cost control have long been overcome.
When you onboard an offshore QA testing provider for your financial services software, you get an expert extension of your own team.
The Advantages of Outsourcing Offshore
The overall advantage you gain by going offshore is knowledge. Your project resourcing requirements change at every phase and often grow into newer verticals as your business expands. Therefore, it is essential to have a QA partner that can dynamically address all the various resources and skill requirements you'll need, as you need them. That requires an expert understanding of your domain and the tools necessary to deliver a quality product.
You'll find that knowledge and adaptability across a range of areas once you go offshore:
Domain expertise and skilled resources

Destructive and unique testing methodology

Group testing using real-time market simulation and third-party integration

Maximizing performance and security
Offshore QA professionals are dedicated teams that can fill the knowledge gaps in your project team, while you save on headhunting and hiring costs. You should consider them a cost-effective way of upskilling your financial software business.
Domain Expertise and Skilled Resources
The initial attraction of US/offshore labor cost discrepancies sparked the growth in QA testing outsourcing, but the market has since matured into a sophisticated environment of dedicated domain experts. Nations such as India have invested heavily in engineering training and resources. They now offer technical infrastructures that match any domestic standard.
Increased offshore interest has led QA facilities to value-add by specializing in specific domains, and there's a large contingent focused on the financial services industry.
This expertise means QA testers are fluent in the latest domain tools and best practices, and can help you maximize the potential of:
Forex trading apps

Insurance and claim processing software

Investor management applications

Microfinance applications

Mobile banking apps

Money transfer and payment engine software

Net banking applications
Your offshore QA team will help you speak the language of your domain and provide efficiencies only experience can deliver.
Destructive and Unique Testing Methodology
Financial software testing requires the highest QA standards if it is to manage the balancing act between security and flexibility. That's why many offshore testing facilities now employ destructive (or DST) and unique testing methods. Beyond the rigid parameters of conventional testing and its predefined requirements, DST lets you push your application to its limits in search of points of failure. It's a way of introducing a little chaos to your app and seeing how it holds up.
The maturing nature of the offshore market will give you access to unique and comprehensive testing methodologies that only expert dedicated QA services can provide.
Group Testing Using Real-Time Market Simulation and Third-Party Integration
Again, the knowledge advantage of a dedicated team of offshore QA testers shines through. While your internal DevOps resources may be expert at creation and innovation, only a dedicated QA process can put your app through the most rigorous testing such as using real-time market simulations and third-party integration.
These tests give you a better understanding of how your financial services app will perform under real human interrogation, and how it will integrate with external applications and data sources. Once you realize the resource cost of moving into this area of manual QA testing - which still has value despite the rush for automated test cases – you'll be glad to have an external team onboard.
Maximizing Performance and Security
Performance testing products in the financial domain ensure your product runs smoothly across all the latest platforms, systems, and browsers. It goes hand-in-hand with your security testing as another layer of defense against cyberattacks and information leakage. There's an understandable temptation to keep security and performance testing in-house, but the frequency of the full security testing cycle makes it beneficial to have your development and QA teams working closely together – a simple bug fix, for example, may require a complete round of functional testing.
The key here is to promote intra-team communications and find a QA partner that values the personal information of your clients as keenly as you do and is certified to handle your security requirements.
Invest in the Advantages of Outsourcing Offshore
Your financial services software should become the rock your customers can cling to within the worldwide connections of today's online reality. In order to achieve that goal you need to turn your QA process over to a dedicated team of specialists that does nothing but eat, sleep, and breathe your industry.
Given the rise in expertise and technology available in offshore testing facilities, coupled with the resources savings of completing the QA process abroad, an external partner is the best solution.
You'll tap into a resources that brings domain expertise, unique testing methods, real time simulation and integration capabilities, and the highest standards of security testing and project data protection.
QASource is well familiar with, and equipped to handle, the needs of the financial world. Learn all advantages outsourcing can bring your project. Contact us today for a free quote: Email info@qasource.com or call +1.925.271.5555 to get started.