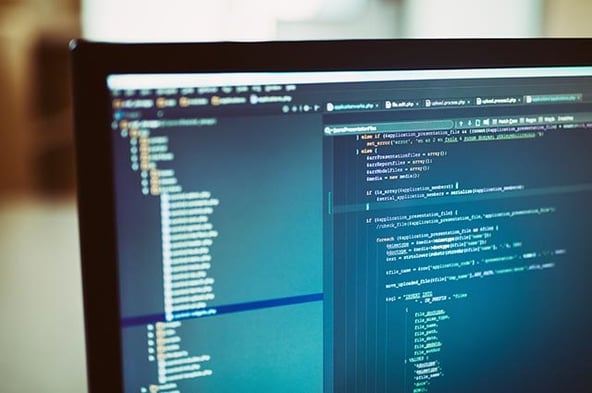 Are you doing all you can to make your software stand out?
Every day of every year, 6,140 new software apps are released on Google Play for Android alone, according to Statista. Switch to the Apple app store, and you will find a further 1,434 added daily. And that is just the mobile market.
Those are the raw numbers behind the clichés we hear about "ever-increasing competition" and "rapidly evolving markets."
So, again we ask: what are you doing to make your software stand out, or even survive in that highly competitive market?
Outsourcing QA should be your answer.
Placing responsibility for your QA software testing in the hands of an expert team is the most efficient way to deploy your resources toward creating better products faster. You can scale production when needed, produce around the clock and unlock the advantages of Agile development with a team that is the equal of your own engineers.
Outsourced QA software testing is how you create user experiences that stand out from the thousands.
The Advantages of Outsourcing QA Software Testing
The core advantage of outsourcing QA software testing lies in the quality of the product. Even more than saving you time and resources, an expert QA team can partner with you from planning to delivery to make sure your product meets its user potential.
With a quality build as the headline, here are 7 advantages to outsourcing your QA software testing:
The right plan, the right tools
Quickly expand your resources
Save money
Domain expertise
24/7 collaboration
Unlock Agile
Security and standards
To get the most out of your outsourcing partnership you have to get your QA team involved right from the initial planning stage.
1 – The right plan, the right tools
An expert QA partner is more than a bug catcher. As dedicated professionals they should be able to help map your testing schedule and make vital decisions such as what types of testing are required and the need for balance between automated and manual testing. In addition, an agnostic expert can design a test framework and help select tools appropriate for your environment.
They can also help you establish open lines of communication that keep every stakeholder involved at every stage of the SDLC. With the advent of digital communications, including video conferencing, it is easy to create a remote working environment that is as fluid and responsive as a shared in-house arrangement.
2 – Quickly expand your resources
Your QA partner is a part of your team. You remain in control throughout the test process through continual conversation, planning and integrated workflows. So, think of outsourced services as an expansion of your own resources with the distinct advantage of instant expertise and experience. You can scale up production when needed without having to carry the long-term resource drain of benefits and HR expenses. Plus, you can engage and disengage the service without costly onboarding.
QA experts arrive ready to work when you need them.
3 – Save money
In blunt, bottom-line terms, outsourcing your QA to a nearshore or offshore location will save you money. In fact, it can reduce your QA spending by half. The maturation of services and strong government support in countries such as India and Mexico mean there's no loss in quality when you do seek QA services outside the U.S. Such nations have prioritized the QA field as a lucrative market and have developed research and training facilities to meet the needs of U.S.-based enterprises.
4 – Domain expertise
As we said earlier, the key advantage a QA expert brings to your SDLC is product quality. As dedicated domain experts, your QA team spends all their working lives researching and evolving the industry. This allows them to test your product with the current industry trends, languages, technologies and threats in mind. The result is better, more robust products that are relevant to the current evolution of your own domain.
5 – 24/7 collaboration
In addition to their resource advantages, offshore markets also offer time savings that are unavailable to domestic QA providers. By leveraging the difference between time zones you can establish an around-the-clock production cycle. While your developers rest, your QA team can be running tests through the night, producing reports that can be actioned as soon as your internal team returns. Coupled with the time savings of automation, this continual effort can make a big difference to product delivery.
6 – Unlock Agile
The Agile approach to software development has proved to be the most effective and reliable way to produce content in the digital age. However, you need a QA expert with the knowledge and experience to match your development team in order for it to work. Agile requires close collaboration between professionals to power a continual cycle of innovation and testing that makes sure a product does not break as it evolves. In addition, by continuously testing the product in small sprints, you avoid the expense and delay due to bugs found later in the production cycle. Only an expert QA service can provide the communications, expertise and leadership to make Agile work.
7 – Security and standards
Finally, your outsourced QA software testing team acts as an impartial, experienced set of eyes to make sure your product—and the production process—hit all the security and quality standards required within your domain. You court all manner of fatigue and bias-related errors when you demand that the engineers and business staff who developed your product also test it. Experienced QA teams uphold the highest security protocols, from physical and logical protection standards to audit responsibilities and customer data handling. They can also ensure that your product meets industry regulations, such as HIPAA standards, for example.
In short, if you are not a QA expert, outsource. The marketplace is too competitive for you to risk resources and reputation on a product that hasn't been through the most rigorous testing.
Outsource Your QA Software Testing and Stay Competitive
Every one of those thousands of new apps that hit the market every day is subject to the same user demands. If your product fails to impress—if it fails to function—it will be lost within the wave of competition.
Securing an outsourced QA partnership with an expert that can make sure your product delivers on its potential is the smartest, most effective and least expensive way to maximize your market impact.
QASource engineers have the knowledge and experience to help you deliver the best product possible. With state-of-the-art facilities across three countries, and a unique distributed Agile staffing model that keeps you in control of your SDLC, our experts are ready to play a key role in your development. Let our QA engineers guide your efforts. Reach out for a free quote, or call +1.925.271.5555 today.