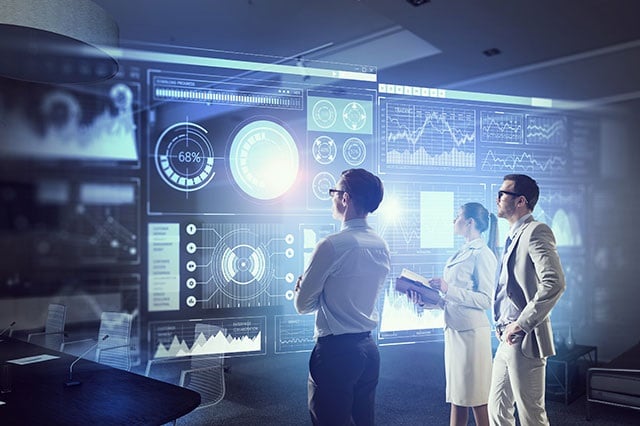 Imagine walking to the ATM only to find out that you just got a staggering $924.8 million into your checking account.

In May 1996, more than 800 customers of the First National Bank of Chicago suddenly became billionaires - they were rich beyond their wildest dreams.
Well, here's the catch – it was all due to software glitches. Inadequate testing of the ATM transaction software led to the largest dramatic error in US banking history.
This is one of the many incidents that highlights the importance of thorough software testing and why it's crucial for every industry.
The genie is already out of the bottle. Quality assurance of software products have, and will continue to influence digital industry's success.
In fact, your competitors may have already incorporated the latest QA trends into their development cycles and business strategy.
Customer Satisfaction Means More Business
High customer satisfaction is the ultimate goal for product companies. Earning your customer's trust is not easy and there's no dodging the bullet when it comes to delivering an exceptional user experience. Think about this. Being a user of many software products yourself, you can surely imagine the dilemma of working with a hard to use, overly complex application. You'll eventually look for better, simpler alternatives.
Your product users are no different.
This is where performance engineering comes into play. It is launched right from the beginning of the SDLC and runs parallel to the product development cycle.
Performance engineering is a proactive approach where multiple teams work come together with an ultimate goal - produce a high quality software that improves customer satisfaction from the start.
Give your customers a high-quality product and you can expect loyalty and repeat business in return, along with powerful user references.
You Cannot Bluff Quality
Software quality is a measurable ingredient that helps ensure you are delivering value to your customers. Remember that customers can make or break your brand and you would not want to risk yours with defective, poor quality software.
Offering a product that is thoroughly tested means that you clearly understand and value your customer's demands and expectations. It is the software quality that will earn you the reputation and lead to long term business associations.
Establishing a trusted QA partnership with an expert does more than identify and report bugs for you. They make sure your product delivers on its brand promise and maximizes your market impact.
Software Testing Saves Time and Money
The typical initial thought when considering software testing is that it's an additional function that will add to the overall development time and cost. While for some companies, this may be true in the short term, it's the longer term benefits that should be considered.
When your software integrates with external environments, it can lead to issues with integrating third-party applications with their collaboration software. We also know that humans make errors. Depending upon the severity, the errors can be costly and complex. And, when a bug is identified, you need immediate resources that will work for long hours to test and retest. Companies that choose automated test strategies gain the opportunity to resolve these issues and improve their overall workflow process. This can save significant time and resources in the long run.
Customers today demand software products and apps that add to their productivity, are affordable, and have minimal maintenance costs. A dedicated software testing services provider may help you do all the heavy lifting by enhancing the quality and reduce the costs of after-sales service.

The Benefit
A team of certified professionals will utilize the latest tools and technologies to ensure software quality, while you can focus on other important business decisions such as
product promotions, new product development and more.
Adherence to Quality Standards
Your software must strictly follow the quality or security standards that assure data privacy, product quality, and prevent malware attacks. Whether you're developing software for healthcare companies, financial services, cyber security or more - every industry has security regulations for good reasons.
For instance, in healthcare software testing, testers must follow the security standards like FDA, HL7, DICOM, CMMI, and ISO.
Considering these quality and security standards in the early stage of software development can prevent issues like a data breach or other compliance risks. This ensures your software is reliable and protects the confidentiality and integrity of all data assets.
Successful businesses adopt the best practices for their industry. This includes ensuring software quality, reliability, and adherence to strict security standards. While it can be quite overwhelming for a software product company to address, QASource can help you by being a reliable extension of your in-house team. Ensure your software is tested by domain experts in a multi million dollar, state-of-the-art testing facility and you'll deliver a higher quality product to happier customers.
Talk to one of our QA specialists today and get started.