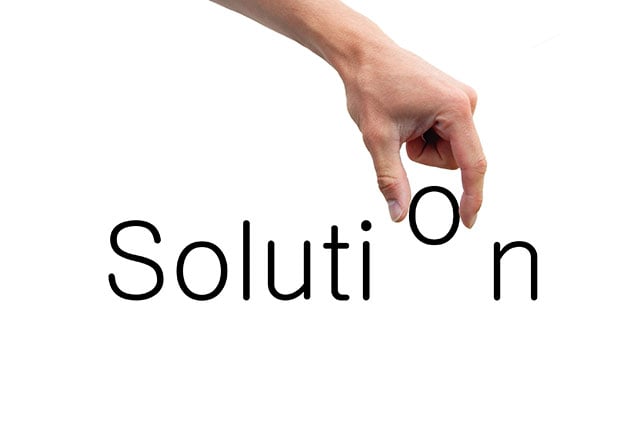 It doesn't take long to form a habit. With a trigger within your QA environment and a reward waiting at the finish line, bad habits are just as easy to develop as good ones.
It's possible to define QA pain points as bad habits, especially when those pain points are within your team's control. And like any bad habit, there's always a way to break them.
So, why do we choose to form bad habits in our QA process? And how can you break the cycle by applying solutions towards challenges in QA testing?
All QA engineers would agree, including those across QA team lead roles, that there isn't a shortage of challenges faced by QA tester groups. When left unresolved, these issues can fester and become systemic in your test approach. Most QA challenges in mobile application testing stem from 4 QA pain points within the testing process:
communication
QA testing documentation
project management
user requirements
How can your team combat these QA pain points? By forming healthy habits, of course!
Let's review these 4 QA pain points most common during the testing process and discover solutions on how to face these challenges in QA testing in order to increase productivity of your QA team.
1. Communication
The Problem: Strong QA relies on a lot of back-and-forth communication. Talking to the client, working with the designer, managing expectations across teams, explaining defects to developers-all of this can quickly go awry without a solid communication plan in place. Anything less leads to limitless QA challenges in mobile application testing.

The Solution: How to communicate effectively as a QA manager starts with a strategy. What communication procedures can alleviate these conversation challenges faced by QA tester teams? Which types of QA testing documentation can guide these conversations? And what tools can support the ease of having these conversations?

Follow these strategies to improve communication between QA engineers and developers in order to streamline the development cycle and to unify both teams:

Develop a coherent communication plan: This strategy should specify which types of communication tools (such as Slack, Zoom and Microsoft Teams) as are available for each channel of conversation.
Schedule frequent project meetings: Regular team gatherings can address or define QA pain points throughout the development cycle as well as ensure that all onsite and offshore teams are on the same page.
Define QA team lead roles and responsibilities: Designate the role each QA team member plays during testing, including Test Analyst, Test Automation Engineer, Test Architect and QA Team Lead. Doing this at the beginning of each project establishes project expectations and encourages work ownership.
2. Documentation
The Problem: QA engineers cannot be left in the dark about project goals. You can expect to encounter serious challenges in QA testing when test expectations aren't delivered effectively across your QA team.

The Solution: Thorough QA testing documentation helps teams write strategic test cases and define specific goals. Taking the time to define QA pain points through comprehensive documentation can be vital to keeping the entire QA process on track.

Because documentation requirements vary from project to project, you must take the time to identify which of these 4 QA documents can specifically impact your current project so that your team knows how to tackle challenges faced by QA tester professionals:

Business case studies: How have other businesses previously deployed similar projects successfully? How did these teams face QA challenges in mobile application testing?
User requirement specifications: What criteria must be met in order for each test case to pass? What types of tests need to be created to test each requirement? How do these requirements impact QA team lead roles and responsibilities?
Deployment plan: Does your plan include a detailed checklist for pre-deployment, deployment and post-deployment? What tests must be executed upon deployment? Does your team have a rollback plan if deployment is unsuccessful?
Project test plan:

What is your team's plan to test the application? Which test environments are ready for executing test cases? What tools and resources are available for testing? What is the schedule of testing activities throughout the QA process?
3. Project Management
The Problem: Many challenges faced by QA testing professionals emerge with a lack of structure to any project. How can a project succeed when there are no set rules, no set leader and no set timeline?

The Solution: Project management means setting up a system that allows the project to stay on task, on par with requirements and on time. That's because successful project managers provide appropriate documentation to their teams, apply metrics for measuring successful automation and define all QA team lead roles and responsibilities at the beginning of the project.

Clarity in planning and procedure helps drive the project to success. Here are 4 QA strategies that can strengthen your approach to project management.

Select the right project manager: The ideal project manager knows everyone on the team as well as each person's cumulative skill sets and personal strengths / weaknesses. Knowing the team thoroughly allows your project manager to place each team member in suitable roles within the project.
Unite your QA team with your project manager: The more familiar your QA team is with your project requirements and project manager's approach to project management, the more responsive each team member can be to the needs of the project.
Implement the right project management tools: Choose a project management tool (such as JIRA, Basecamp, Asana and Smartsheet) that supports the needs of your development and QA teams. Not all project management tools are the same, so choose a platform with the most applicable features needed for your team.
Enforce processes within the project:

The project manager has more processes to manage beyond task delivery and QA testing. Your project manager should have a process in place for risk management, issue management, change management and procurement management.
4. User Requirements
The Problem: Left without a specific direction, QA engineers often choose tests based on their experience within the domain. This can lead to challenges in QA testing as well as results that you had not anticipated.

The Solution: Make your product requirements should crystal clear to your QA team. That way, everyone understands what to test, how to test, and what to expect from each test. Solid user requirements can streamline the process of uncovering any defects so that your development team has time to resolve any issues before the deadline.

Consider incorporating these solutions within your testing procedures for effective user requirement delivery:

Provide your team all of the proper documentation: Schedule a call for full review and explanation with your QA project manager.
Field all QA team questions and input:

A strong QA team will ask lots of questions about your listed requirements in order to understand the expectations. Gathering all questions and insight in one place can help further the team's knowledge of your product and strengthen communication.
Can your QA team benefit from more QA testing resources? Combat QA challenges in mobile application testing by partnering with a QA services provider like QASource. Our experienced QA engineers have years of experience in QA testing, from automation testing and API testing to QA analysis and mobile QA. Team up with our experts who can help you define QA pain points within your development cycle and strategies to overcome any testing issue. Get in touch with a QASource expert today.
Want to ensure that your QA is free of pain points?
Grab your free "Evaluating the Characteristics of Your Offshore QA" worksheet below!