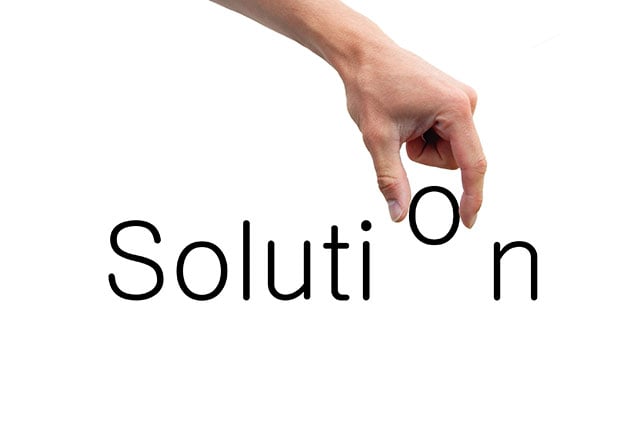 In last week's blog post, we familiarized you with ten symptoms of ineffective and inefficient QA. Most of the issues stem from four common QA pain points within the testing process: communication, documentation, project management, and user requirements. Left unresolved, these issues can fester and become systemic in your test approach. Fortunately, there are direct remedies for most of them.
1. Communication
When outsourcing QA, you must place special emphasis on your communication plan. Because developers cannot walk down the hall to consult with the QA engineers, solid communication protocols and technological infrastructure must help to unify teams.
Develop a coherent communication plan outlining primary and secondary forms of contact (video calls, phone conferences, instant messaging, email, etc).
Schedule frequent project meetings to ensure that all teams are on the same page, whether onsite or offshore.
Define roles and responsibilities of each QA team member at the beginning of each project to encourage work ownership.
2. Documentation
QA engineers can not be left in the dark about goals they must meet within a project. This is where thorough documentation comes in. Good documentation helps teams write strategic test cases and define specific goals, and it is vital to the entire QA process. Documentation requirements vary from project to project, so you must identify which documents are specifically required for yours:
Business case studies
User requirement specifications
Deployment plan
Project test plan
3. Project Management
Successful project managers ensure that the appropriate documentation is provided to teams and define all roles and responsibilities at the beginning of the project. Clarity in planning and procedure helps drives the project to success. Learn how QA analysis can help you improve team efficiency.
Select the right person to manage your project. The ideal project manager is familiar with every member of the team, including cumulative skill sets and individual strengths and weaknesses. When your manager knows the team thoroughly, he or she will be able to place them in suitable roles that ensure their positive impact on the project.
Work closely with your QA team project manager in overseeing the project. The more familiar your QA team is with your requirements and managerial style, the more successful the project will be.
4. User Requirements
Your product requirements should be made crystal clear to your QA team. Left without specific direction, QA engineers will often test based on their experience within the domain. This can lead to results that you had not anticipated.
Provide all of the proper documentation to your team. Schedule a call for full review and explanation with your QA project manager.
Field all questions and input from your QA team regarding your listed requirements. This will help further the team's knowledge of your product and strengthen communication.
The takeaway from this and last week's post is that failing QA is not an end – it is an opportunity for improvement; the beginning of a more connected team and streamlined process. (Click to tweet)
Want to ensure that your QA is free of pain points?
Grab your free "Evaluating the Characteristics of Your Offshore QA" worksheet below!