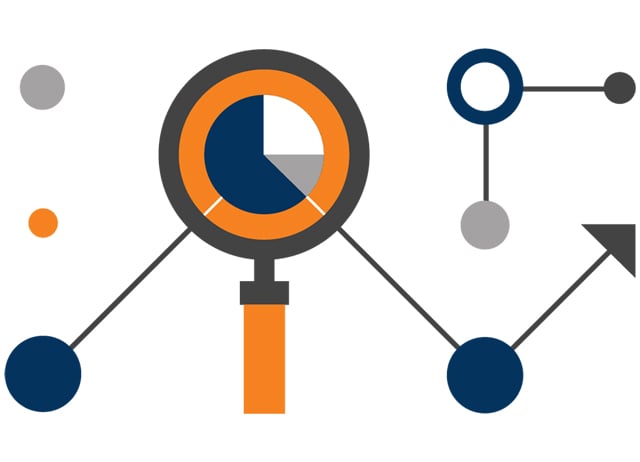 Video conferencing came into the picture for Agile development teams. It is the optimal, most efficient form of communication currently available. With a free platform such as Skype, Google Hangouts, or Google Duo, you can speak face-to-face with anyone throughout the internet-connected world from the comfort of your own (home?) office.
That fact overcomes the distance involved in outsourcing your QA process offshore and leaves you in complete control of your software quality. Your Agile team can now spread halfway around the world, yet still share the fast iteration and close collaboration between developers and QA testers needed to ensure a quality build.
This video connection does not wholly remove the challenge of poor communication, but that variable is true of any project. We still need to learn to communicate across teams in order to achieve a peak quality application.

Here is what you need to know about software quality and offshore outsourcing: As with any other project, you can mitigate against potential communication problems with the right management strategies.
Software Quality & Offshore Outsourcing: What You Need to Know
Unfortunately, just because video communication allows us to talk to each other face-to-face in real time over any distance, it does not make us better at expressing ideas or sharing information.
In order to take advantage of the benefits of offshore QA outsourcing—which we will get to shortly—you must communicate your ideas to your new partners. It is the same process you would follow with any new addition to an in-house team. Here are some of the communication management strategies you need to know:
Conduct brief but frequent stand-up meetings;

Have your emergency contacts in place;

Inform both the QA and Dev teams of progress; and

Establish standards from the outset.
Outsourcing your QA process lets you engage domain experts as needed. However, these engineers are not experts in your business until you establish communication protocols to help educate them. Let's look at how each of these communication protocols translates into practical innovations for your product.
Conduct Brief but Frequent Stand-Up Meetings
Regular meetings are a cornerstone of the Agile method. They keep everyone aligned on project progress. This creates rapid-response solutions to problems that are blocking either side of the development process. The term regular can be defined as your project dictates. You may encourage daily handover meetings where the QA team presents the Dev team with results from overnight testing; again, we will discuss the outsourcing advantage of creating a constant workflow a little later. You might also stage weekly all-hands meetings that prime both teams for the days ahead.
Have Your Emergency Contacts in Place
Remote connections give you the chance to have a constant eye on your software quality. As is the case with nearshore or internal projects, direct intervention in the outsourced QA process is as simple as a phone call. Make sure your emergency contacts are clearly defined by both responsibility and technology expertise. The ability to respond to a rapid escalation with the right SMEs can save days of downtime.
Inform Both the Dev and QA Teams of Progress
Those brief but frequent meetings we mentioned earlier need to involve everyone or, at least, address both Dev and QA teams. During the coding and testing phases, both sides benefit from check-ins. QA testers need to produce test cases that can be used by the Dev team on current and future test phases, so being informed as early as possible is helpful. Also, the domain expertise of the outsourced partner means they can act as consultants and advise on release planning, current industry trends, and the essential structure of test frameworks.
Establish Standards from the Outset
Communication begins internally at the scoping stage. It is essential that you fully understand how your project delivers ROI. If you do not understand your goals, it is impossible for your outsourcing partner to help you reach them. Once you have established the overall scope of your project, it is time to pass that information on to your QA team. Be clear and transparent, and talk to them the way you would with your own staff.
With a strong communication foundation, it is time to reap the software quality benefits available by outsourcing your QA offshore.
Outsourcing Improves Software Quality
Most of us are familiar with the advantages of outsourcing the QA process offshore. Leveraging the labor difference between the US and a location such as India can save up to 50% on QA costs.
There is more to it than money, though. Outsourcing offshore means always having domain expertise at hand, being able to leverage your resources when needed, and accessing the latest QA tools, technologies, and trends.
Engage an Industry Expert
There is a pervasive myth that Silicon Valley is the only place to find high-quality engineers. In fact, India, Southeast Asia, and nearshore alternatives Mexico and Canada have invested heavily in educating software engineers. India alone graduates 1.5 million engineering students a year from more than 2,000 specialist colleges.
That level of competition breeds niche resources. As a result, offshore QA teams can provide world-class domain expertise with unique, hard-to-find skill sets. As professional testers, there is no training ramp-up; rather, they are fluent in the latest technologies and tools of the QA industry.
When you outsource your QA testing, you engage ready-made engineers equipped to jump right into your project and deliver.
Upscale When You Need It
There is no need to carry the year-round resource burden of a QA team when you can outsource. Having expert help at hand lets you ramp up production at key project milestones. It also allows your Dev team to stick to its core activities, letting the coding work continue while testing is underway.
Use the Most Efficient Tools and Technologies
You can think of your offshore QA team as technology consultants. As dedicated testing professionals, they can advise you on test frameworks, languages, and methodologies that will ensure comprehensive build coverage. It is not just raw manpower you are accessing; it is also knowledge of industry best practices.
Just remember: All this potential begins with clear lines of communication.
Go Offshore to Ensure Software Quality
Internet communication has removed the physical barriers between one country and the next. What it has left us with is a world of outsourcing opportunities. Not only has it provided us with conversation options that shrink distance, but it has also encouraged the spread of engineering ideas, standards, and best practices.
As a result, an offshore QA team in India has the same advantages and opportunities as one based in the US, and it shares many of the same cultural and linguistic understandings. If you are looking for high-quality quality assurance on your product, you can get it by looking beyond your country's borders.
QASource understands that communication is the key to any outsourcing opportunity. We take responsibility for developing smooth communication, efficient deliverables, and high software quality. Get a Free Quote, or call +1.925.271.5555 to start developing a better QA environment.