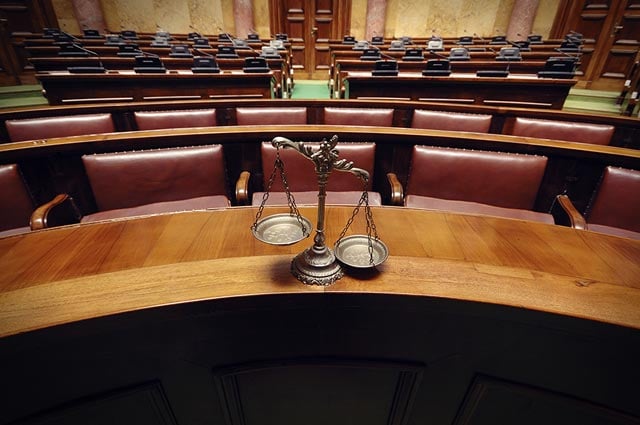 Every successful software development team experiences growing pains once the technical needs of its projects exceed the expertise and basic workloads of its core staff. When this happens, it is tough to know where to turn for help without adding significant additional costs. One well-established approach to getting more for less is outsource software testing, with its promise of lower labor costs and reputation for quality.
However, outsource QA testing brings with it both advantages and disadvantages which we will discuss in this post.
On the pro side, you can gain QA domain expertise, run around-the-clock production cycles, and enjoy the support of outsource government and educational systems that prioritize QA testing excellence.
On the con side, onboarding an outsource QA team can introduce language barriers and turnaround delays, each of which can cause unforeseen costs.
The best outsource software testing firms have built systems and processes that support the advantages of outsourcing while successfully mitigating the disadvantages.
Considering Outsource Software Testing?
As with any enterprise, it is important that you find the right partner to share your QA load. In the right hands, we're confident you can reap the rewards of outsource software testing without having to sacrifice quality or time-to-market.
Here are the pros and cons to keep in mind when considering an outsource team for your software testing.
Pros

QA software testing domain expertise
Round-the-clock development cycles
Labor savings
Government support
Nearshore options

Cons

Communication barriers
Time zone differences
Quality of work
Hidden costs
Let us examine the pros and cons in more detail, beginning with the positives.
The Advantages of Outsource Software Testing
Outsource software testing can be a powerful addition to your DevOps process as long as you treat it as an extension of your existing processes and team. A high-quality outsource partner will free up your internal resources, contribute domain expertise, and ultimately reduce your QA costs.
The key reason for our optimism is the significant progress many outsource software testing companies have made with their commitment to maintaining and improving the skills of their engineers, and with dedicated Test Centers of Excellence (TCOE) staffed with subject matter experts, experienced testers, test managers and test architects. These QA testing companies also provide their engineers access to the latest tools and technologies, and continually invest in ongoing education to ensure the highest-quality output.
Industry Expertise

Many outsource teams have lots of experience with the specific processes and technology found in different industries. Whether it be with financial, healthcare, retail, cybersecurity, or legal industries, you are likely to find an outsource partner that knows your industry inside out. This domain expertise boosts productivity and increases ROI all around by:

Being able to understand and speak using the right

industry terminology

Making it easier to view your product through the

end users' eyes

Knowledge of industry-specific tools

and technologies

Knowing where to look for

potential defects

Industry domain expertise streamlines the onboarding process between you and your partner and can reduce the hidden costs of getting a team up-to-speed.

Round-the-Clock Production Hours

The significant time difference between North America and the outsource software testing hubs of India can work in your favor. By working in partnership, you can use the 9- to 13-hour difference to create a 24/7 testing cycle. As your engineers at home finish their working day, your testing colleagues outsource can take over and test the code generated during your day. By embracing digital communications, you can build a never-ending production process that embraces the best aspects of Agile testing.

Labor Savings

One of the most fundamental advantages to outsource software testing is the fact that US-based companies benefit from the difference of outsource labor costs. In fact, labor savings alone can produce savings of up to 50% on the overall QA process. Many outsource facilities now offer flexible pricing options that provide for scaling and up and down as needed.

Government Support

The attractive nature of these outsource QA facilities has not been lost on local governments and educational institutions. The Indian government, for example, has named the IT sector among its priorities and has advocated for advanced STEM programs in schools. India graduates more than 1.5 million engineering graduates a year from more than 2,000 engineering schools—all of which results in a vast and sophisticated development talent pool and culture of IT leadership.

Nearshore Alternatives

However, you do not need to look that far to find expert QA facilities. Nearshoring alternatives have matured in countries such as Canada and Mexico. It is substantially less expensive to hire, train, and retain services in Mexico, and you can do so with less travel and time-zone issues than partnering across the Pacific Ocean.
The Disadvantages of Outsource Software Testing
The majority of the challenges associated with outsource software testing are related to communication, which is a challenge for everyone, regardless of geography.The usual pitfalls of poor communication and opaque workflows become exaggerated with language, culture, and technological differences.
Communication Barrier

The most obvious of these communications problems is language barriers. An inability to engage in simple conversation obviously makes life hard once engineers and QA staff become engaged in everyday exchanges. However, you are unlikely to encounter this as a significant problem when dealing with India and Mexico-based facilities, because of their long experience in partnering with US-based clients and their use of engineering staff that speak English.

Time Zone Differences

The time zone differences we listed as advantages can also be hindrances. Being unable to work in the same hours requires a-synchronized communication such as email and messaging. Waiting on responses and being unsure if your message has been received—much less understood—can lead to frustrations. Organized companies can get around the problem by supplementing the asynchronous communications with regularly scheduled face-to-face meetings over video conference or onsite visits, but it does take commitment and practice.

Quality of Work

This concern is something of a relic of the early days of outsource software testing, when the emphasis was on labor savings rather than high-quality work. Those days are largely behind us, especially in countries like India that take pride in their software expertise. However, when you cut corners vetting QA partners, you run the risk of receiving a low-quality service. Do your research, and if possible seek out a QA partner that runs a hybrid of outsource/onsite software testing combined with domestic account management.

Hidden Costs

The communication barriers we mentioned above can be more than just inconveniences. They can cost you money. Unexpected delays due to slow turnarounds or misunderstood instructions may lead to additional labor costs. Then there is the additional pressure that gets placed on your production cycle once workflows become clogged.

Every problem, however, has a solution. We are confident that the key to maximizing the potential benefits of outsource software testing lies in finding the right QA partner.
Outsource Software Testing Can Work For You
Outsource software testing offers a unique set of advantages, and a common set of disadvantages.
The advantages center around employing the efficiencies of domain expertise, creating a 24/7 production schedule, reducing labor costs, and embracing the emphasis overseas institutions place on sophisticated IT training.
The disadvantages are mired in simple communication misunderstandings. Today's digital age gives you access to communication technologies that can bridge most barriers—and you do not have to do it alone; many US-based QA professionals now have direct affiliations with outsource facilities.