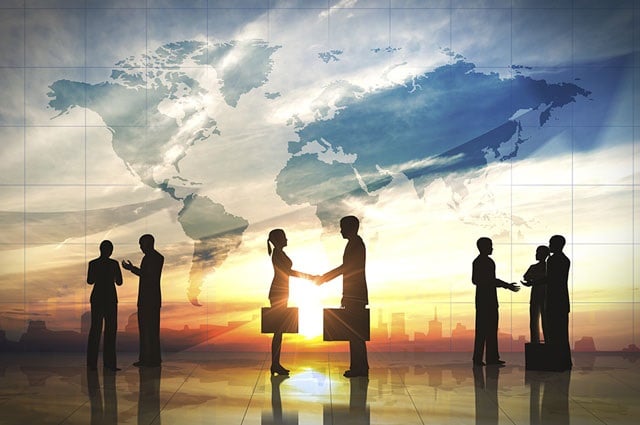 Offshore quality assurance testing is the solution you need when your potential exceeds your capacity. Your team has the talent and vision to design a great product, but a quality assurance expert can make sure it reaches the market on time, on budget, and with the functionality that delivers the best possible user experience.
Quality assurance is a highly specialized industry. Leading experts do more than just hunt for bugs. They provide domain expertise that keeps you competitive in your field, design testing frameworks and processes that get the most out of your resources, and build products efficiently that will not break on contact with the real world.
Offshore quality assurance testing makes all of those advantages more accessible.
It is the most affordable, most reliable way to deliver on your own potential.
Evaluating the Rewards of Offshore Quality Assurance Testing
It is well established by now that engaging an offshore QA specialist can save you money. Typically, you can engage the services of three times the number of skilled offshore engineers as you can with domestic services for the same resource cost. In fact, you can save up to 50% on your total QA spend just by outsourcing to a location such as India.
That advantage is possible only because the quality of work delivered by leading offshore QA experts is competitive with that of more publicized areas such as Silicon Valley.
Offshore markets and, indeed, nearshore sites such as Mexico have matured over the past decade to produce dedicated, niche services from state-of-the-art facilities. India alone graduates more than 1.5 million engineers each year from more than 2,000 colleges, and the Indian government ranks the IT sector among its top five national priorities.
That investment and training gives you a talent pool you can draw on that will actually reduce the cost of product delivery. And these experts can not only test your product; they can also improve it.
Quality Assurance Testing Leadership
An expert QA resource is your partner in product development. The instant communications of the digital era make it possible to incorporate your remote team into the collaborative, continuous production cycle of an Agile environment. This, in turn, integrates the QA process into your broader development process so that the domain and product knowledge of your external partner can better influence your final delivery.
As we mentioned earlier, competition within offshore QA services has created engineers that have dedicated domain knowledge. It is their profession to be intimately aware of all the latest industry trends and challenges, as well as the tools and technologies that are employed by successful companies around the world. By engaging offshore experts, you are accessing the same knowledge base that informs the product delivery of organizations such as Ford, IBM, Microsoft and Oracle.
Those companies access offshore QA services because of the competitive resource advantages. You can too.
With the right offshore QA partner comes an entirely new way of producing within your release schedule. It can even change the way you think about the average work day.
The Advantages of Offshore Quality Assurance
The time difference between the U.S. and prime offshore quality assurance testing locations in India and Southeast Asia are an asset. It allows you to create a 24-hour production cycle. While your internal team is at rest, your QA team can be hard at work running test scripts. When the domestic sun rises, your engineers are greeted with reports on the night's production and can begin work on fixes and improvements.
It is also possible to supplement this schedule with a nearshore remote QA team that shares a U.S. time zone and is available to work in real time with your team - of course, you have to find a QA partner that offers both outsourced options.
The remote QA testing advantages continue beyond this hyper-productive workflow routine. With an offshore or nearshore QA partner you can also:
Scale up quickly and affordably: Take on expert assistance when it is needed during peak release times without carrying the burden of full-time talent.
Increase capital funds: With savings from offshoring QA services, available funds can be utilized to make profits in other areas of business.
Streamline onboarding: QA experts have the experience to hit the ground running, eliminating the time-consuming task of sourcing and training staff.
Access framework and technology expertise: Domain experts know what type of test framework, technologies and tools will best suit your product.
Utilize automation and manual testing advantages: Test automation is rapidly gaining favor among QA teams, but it takes an expert to balance its speed against the qualitative benefits of manual testing.
Maximize your internal talent: Outsourcing complex and sometimes time-consuming QA processes frees your engineers to focus on their core activities.
Reduce your QA risk: All fields of software development must adhere to strict regulatory and security protocols to better protect and serve the user. You wouldn't risk the structural integrity of your app by turning over your code to amateurs, so don't use anything less than an expert to look after your software quality and functionality.
The advantages outlined above make it obvious that you need to engage a QA expert to deliver a better product. Offshore quality assurance testing makes it more affordable and productive to do so.
Get Results with a Quality Assurance Company
Quality assurance testing is too important to the success of your product to be left as a makeshift scramble at the end of your design phase. It is simply not a do-it-yourself process.
You need expert knowledge to achieve robust results within your resource budgets and to thrive within your industry. Making use of offshore QA experts allows you to access the same kind of industry defining processes and benchmarks that are employed by the software world's biggest players.
QASource engineers have helped some of the world's leading companies realize the full potential of their software assets through quality assurance testing. Our engineers have been responsible for more than $11 billion worth of successful customer exits in partnership with market leaders, including Facebook, Target, Prudential, eBay and LookSmart. We offer a distributed Agile model that combines our presence in Silicon Valley, India and Mexico. Contact us for a free quote, or call +1.925.271.5555 today.