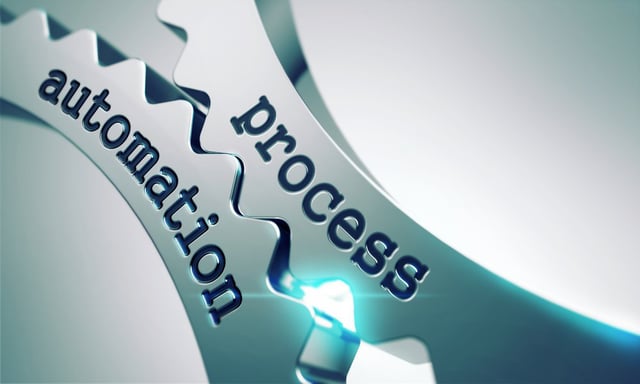 If 2020 taught us anything, it's that we live in a borderless world. Despite all restrictions on domestic and international travel, we have gained more access to people across the globe—all thanks to the power of technology that's able to keep up with the speed of our fast-paced world.
And to keep up in today's fast paced marketplace, location can no longer be a limitation. In fact, it's become very normal for businesses to outsource certain business functions. Outsourcing allows teams to control costs and focus on their core business while their offshore counterparts focus on their tasks.
Some teams are choosing to leverage our borderless world in other ways as well. Building internal teams overseas and creating large freelance networks have also become popular ways for teams to control costs while leveraging offshore resources, but are these teams and companies getting the most out of these outsourcing models?
It all comes down to how outsourcing benefits the company in the long term. While outsourcing is often implemented as a short-term solution, there are several valuable reasons why we can expect outsourcing to maintain relevance in today's ever changing economy, particularly in the software development and QA sectors.
The Impact of COVID-19
Business leaders had to react fast during the COVID-19 pandemic in 2020. Companies were forced to scale back on internal talent in order to keep a balanced budget. Employees who managed to keep their jobs were required to work remotely from their homes, relying on technology to maintain communication and productivity.
The COVID-19 pandemic in 2020 drastically changed how we view the workplace. Not only are businesses continuing remote work, but they also widen their talent search around the earth in this borderless world. It's now a common practice for companies to build international, cost-effective teams because of all the outsourcing benefits and value-driven results.
Benefits of Outsourcing QA in a Borderless World
Outsourcing can and should benefit everyone on your team, from your internal software development and QA teams to your company's key stakeholders.
The goal of quality assurance is to confirm that your consumers have access to the best possible version of your product in the marketplace, and QA outsourcing companies are designed to help your team reach this goal faster with more accuracy.
Here's how outsourcing QA can elevate the value of your quality assurance practices.
Quality and Specific Talent

Large companies and startups can solve their biggest QA problems when they employ top of the line QA test engineers. Limiting your selection of QA testers to your local region can lead to sacrificing key candidate qualities so that you fill seats.

Outsourcing QA testing means having access to dedicated QA engineers who have extensive expertise in your specific domain and who are well-versed in the rules, regulations and laws of your industry (for example, HIPAA compliance in the medical industry). Outsourcing QA allows you to build a tool and technology agnostic team who are prepared to overcome QA testing challenges because of their past experiences in the field.

Increase Your ROI

Without outsourcing QA, an in-house QA team is more costly than you realize. In addition to full-time salaries and employment benefits, your business must pay the price in hiring and onboarding employees—a process that can take months, sometimes years, to complete.

Partnering with an outsourced QA team allows you to scale quickly and seamlessly. With an outsourced offshore QA company, your team can maximize your spend by selecting QA testers who already have the crucial skills for the job. That means your team can quickly ramp up your projects without getting bogged down by the time and money it takes to hire and onboard new internal candidates.

Engagement Models

One of the best outsourcing benefits (and often least discussed) is the flexibility it provides your team and how it can change the approach to your QA process. Your outsourcing QA model can rely on onshore, nearshore or offshore talent—or, a hybrid mix on any of the above. In this borderless world where testing can be completed across multiple time zones, an outsourced offshore QA team can continue testing when your workday is done.

By outsourcing testing services, you can create QA partnerships with flexible contracts. An outsourced QA testing company provides your team the flexibility to scale up or down when needed so that your team receives the best resources at the right time.

Security Standards

Your outsourcing QA partner aims to provide the best service and results in QA testing. Therefore, you can expect your outsourced QA testing company to offer extensive QA knowledge within your domain and implement secure processes regularly refined for efficiency and security. Since security plays a strong role in the testing process, your outsourced QA partner is committed to continuous improvement through adaptive planning, rapid response time to changing requirements, cross-departmental collaboration and proactive communication.

Access to Tools and Technology

Because they are in the business of quality assurance testing, your QA partner invests in the best QA tools and technologies. Many outsourced QA teams perform tests in dedicated testing facilities where testers receive regular training across disciplines and industries. The most cost-effective solution for companies to gain access to these quality QA perks without sacrificing their level of security is to partner with an outsourced QA company.
Considerations When Choosing a QA Partner
Before choosing and onboarding your new QA partner, it's important to first establish what you want by outsourcing QA to an external partner. By asking the right questions, your team can better understand if a specific outsourced QA company is the right fit for your team, your project and your company.
When exploring your QA partner options, we recommend adding these questions to your list:
What engagement model(s) do they offer? (onsite, onshore, nearshore, offshore, hybrid)
Do they have experience with similar projects?
Which tools do they use to test applications?
What is the experience and technical background of their team?
Is their company able to scale quickly?
What metrics do they use to measure their testing performance?
How often do they report on results?
What channels do they use for communication?
While outsourcing QA does have a variety of benefits, we do recommend that teams follow these best practices for successful offshore agile QA. They will help you maximize your partnership and get the most out of your employees.
Are you seeking an outsourcing QA solution for your next project? Simplify your search by choosing QASource as your QA outsourcing services provider. Our team of testing experts offer a variety of experience and skills that span domains, industries, testing methodologies and QA practices. By teaming up with our testing experts, your company can increase ROI, reduce onboarding costs and maintain security and quality within your software product. Get in touch with a QASource expert today.