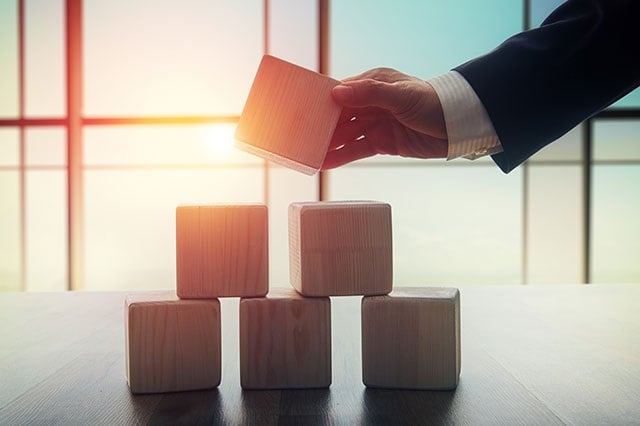 Agile and offshore are two of the most exciting ideas currently filling the QA space. Both practices offer software developers production efficiencies and comprehensive product advantages that are becoming industry standard.
By combining the two, you get higher-quality results faster, cheaper and with a better focus on the user experience.
That is a lot of promise. Can you really depend on an offshore Agile test automation service to deliver?
The answer is a resounding yes. Our confidence in that response stems from the maturity and expertise of offshore QA resources and the instant communication technologies of the digital revolution.
The technological advances of the past decade seem almost custom-made to bring together Agile and offshore potentials. This culture-meets-technology nexus means that offshore Agile test automation is not only dependable, it is also almost essential to realizing the greatest potential of your product without overloading your resources.
The Agile Advantage
Agile has become the dominant methodology in QA testing. Agile promotes a collaborative, adaptable and continuously evolving approach to QA testing. It is used by global powerhouses Microsoft and Oracle.
Agile testing provides the following key advantages over legacy methods like the Waterfall model:
Early development and early software access
Market-ready functional products after few iterations
High adaptability to change
Higher productivity through test automation
Critical bugs caught early
Higher stakeholder visibility through collaboration
When you apply these advantages within an offshore QA setting, you improve time, resource and cost savings even more.
Offshore QA Testing Advantages
Offshore QA testing provides a favorable cost difference without compromising quality-especially when compared to domestic services. You get the same access to dedicated domain experts and rapid upscaling, and you get it at a resource reduction that can cut your QA spend by half.
Incorporating an offshore QA team gives you:
Highly trained engineers
Instant expertise
Depth of QA experience
Up-to-date knowledge of QA best practices
Significant human resource savings
Domain, tool and technology flexibility
Infinite scalability
Round-the-clock production hours
Access to nearshore testing in similar time zones
Strong local government support for the IT industry
In short, offshore QA testing maximizes and enhances the talents and resources at your disposal as your product development nears completion. Of course, there are some reasonable challenges involved in transitioning your QA offshore. Let us consider these points so your team can take steps forward toward the expanding advantages.
What Are the Challenges of Offshore Agile Test Automation?
Transitioning to both an Agile and offshore test methodology can seem overwhelming. However, the challenges associated with each are largely compatible and tend to center around non-technical matters.
Here are a few concerns we have encountered-and conquered-in our partnerships with companies trying an Agile offshore solution for the first time:
Communication difficulties
Workflow and documentation concerns
Adjusting to alternative time zones
Making room for external ideas
If you share these concerns, you will be glad to know that many of these pain points are unfounded in this context. More importantly, all of them can be overcome.
Communication Difficulties
Agile testing environments depend on effective communication in real time. This is true whether your meetings take place in-person within a shared space or over video conference between locations. Bringing together cross-functional experts and running tests in parallel works only when everyone is empowered to participate.
The good news is that fostering enhanced communication is relatively easy to achieve. It begins with inviting all stakeholders to attend initial planning and scoping meetings and continues through regularly scheduled dialogues that keep the end product in focus.
If you are concerned about the language barrier when engaging QA experts in locations such as India and Mexico, you can relax. Their long-standing experience in partnering with U.S.-based developers means the majority are English proficient.
Workflow and Documentation Concerns
This concern around documentation and workflow is understandable considering how important we all hold our security and audit responsibilities. Your QA partner is not a novice. They should have firm policies in place regarding the tracking, storage and maintenance of customer data, bug reports and code repositories. They should also have the domain knowledge to ensure compliance in any relevant locale.
The right QA partner will hold your test integrity in as high a regard as you do your customer's information.
Adjusting to Alternative Time Zones
The time-zone challenge is one of the most commonly held misconceptions of working within an Agile offshore testing environment. The disparate time zones involved with partnering halfway around the world may at first appear to be a disconnect between working hours. But, in fact, it can be a boon. It allows you to implement a 24-hour production cycle with testers working through the domestic night and presenting your engineers with actionable and informed reports in the morning.
If you feel a shared clock would better empower your Agile team, you can employ a nearshore QA service that operates within proximity to U.S. time zones and still offers resource savings. You can even combine nearshore and offshore solutions to increase efficiencies.
Making Room for External Ideas
Adopting an Agile approach means getting rid of the barriers between teams and encouraging cross-functional exchanges. This can be difficult if you come from a more procedural background where a product is developed and then thrown over a fence to an anonymous team for testing. To unlock Agile benefits, you have to involve everyone in a continuous cycle of iterations and evolution and to embrace every stakeholder's vision of the final end-user experience.
Again, this means getting people together in meeting rooms regularly, be they in-person or over a digital connection.
Quality of Work
The Agile system has been embraced by some of the world's leading software developers. If you hold concerns around the quality of the end product in an offshore partnership, you need not worry. Foreign governments in locations such as India have made IT a core component of their future planning and have invested in thousands of engineering colleges that produce more than 1.5 million graduates each year.
The pressure to compete for foreign investment has led to the creation of dedicated, domain-specific facilities that produce competitive products. India and Mexico have become tech capitals that take pride in top-quality services. Even in these outsourced contexts, your QA team becomes a dedicated partner, closely collaborating to realize your company's goals. When you invite this large group of experienced engineers onto your team, you are leveraging incredibly diverse skill sets and ensuring that your in-house team can continue to focus where their efforts are most valuable.
---
---
Hidden Costs
Any time you engage with an external expert, you test your limits of trust. Unexpected delays and hidden costs due to slow turnarounds or misunderstood instructions are a common fear-and a reality if your partnership is poor. That is why it is critical that you engage an experienced and versatile QA partner right from the beginning.
Your QA partner should be present from your initial planning and be able to guide decisions to better facilitate the communication underlying an Agile environment and an efficient workflow.
Embrace the Advantages of Offshore Agile Test Automation
Agile and offshore are powerful QA tools. When combined, they maximize the value of each other, producing highly communicative environments that turn external partners into Agile team members and limited resources into cross-functional opportunities.
You are right to have your doubts about embracing two new methodologies at once, but with the right QA guide, you can bring your development process up to a global standard.
QASource is uniquely positioned to leverage the advantages of offshore Agile test automation for you. We have state-of-art facilities in the Bay Area, India and Mexico that offer real resource savings. We also have a proven history of creating and leading Agile teams through the QA process. Get a free quote, or call +1.925.271.5555 to start developing a better QA environment.