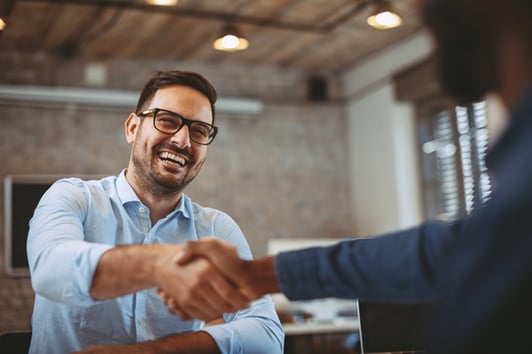 Partnership is the combination of skills and experience toward a common goal. It is the shared belief in and responsibility for a product. It is a trust that if you do your best and I do mine, we can create something unique and worthwhile.
When you engage a QA partner to share the responsibility of your software project, you get to experience all those warm sentiments of cooperation and trust. But you also get to strengthen your own development engine with the skills and experience of expert testers.
That is how a QA partner can round out your software test management.
Collaborative Software Test Management
Engaging the skills and experience of an expert QA partner will not cost you control over your product—or your release cycle. That is why we refer to them as partners. They work with you toward your goals.
The rise of the Agile approach to software development and testing has taught us that both activities are at their most efficient when they work in close integration and balance. To achieve that balance, you need a QA partner that can match the expertise and quality standards of your developers. Once your application goals reach a professional level, you will need more than a hired bug-catcher or part-time internal resources pressed into service in unfamiliar roles.
With a QA partner you get:
Cost savings and added value
Domain and technology expertise
Scalability and flexibility
Efficient and comprehensive testing
Your QA partner can assist you in your software test management to ensure you are ready to release the best possible application. From planning through test execution, they should be able to advise you on the best practices that will save you money and get you to market quicker.
To make the most of your resources, seek an experienced QA expert.
Cost Savings and Added Value
Careful software test management reveals important time and resource savings. From the speed of automation to the accuracy of selecting the right test tools and the implementation of early bug detection, every decision you make is an opportunity to maximize your resources.
Beginning at the planning stage, your QA partner should be able to provide advice on how best to structure your testing schedule around:
A balance of automated and manual testing for maximum test coverage
Workflow and communication that enhance collaboration and integration
Integration testing that covers all necessary browsers, platforms and hardware
Functional and non-functional testing to ensure reliability and user satisfaction
Test cases that prioritize business goals
Easy to understand reports that engage all product stakeholders
The efficiencies that come from good, early planning reduce the occurrence of costly, time-consuming interventions late in the SDLC.
Domain and Technology Expertise
QA providers are experts in your business. As domain experts, they can make sure your product meets the industry and market standards necessary to make the maximum impact. And as researchers into the latest software testing tools and trends, they can match your product to the most efficient QA methods.
Every software application is unique, so it takes a vast working knowledge of the available tools and technology to make sure you get the right match of depth and speed in your testing.
Scalability and Flexibility
Outsourcing your QA requirements lets you leverage your resources and time assets. An experienced QA partner can onboard with a minimum of training and down time, allowing you to ramp up your test requirements in as little as a week. This flexibility saves you from investing in long-term testing resources or having to construct the necessary, and constantly changing, technology and infrastructure in-house.
Instead, you can ramp up your team's testing capacity as your release schedule dictates and then let that service lie dormant until needed again further down the road. Each product iteration or new release can be accompanied with a QA response that matches demand and time constraints.
Efficient and Comprehensive Testing
At its most efficient, outsourcing your QA requirements allows you to control time. Engaging with an offshore or nearshore test solution not only saves you money—you can reduce your QA spend by half—it also lets you leverage the difference in international time zones to create a 24/7 production schedule. While your U.S.-based team rests, engineers in your international facilities can execute test cases and produce comprehensive reports, ready for analysis the next morning.
You can also mix and match external facilities to strike a balance between time efficiencies and communication advantages. You can adopt a distributed Agile model that combines offshore and onsite technical talent into your software test management solution. Such a model gives you complete control over how your resources are optimized to deliver the best possible user experience.
And, ultimately, partnering with a QA professional is all about maximizing your resources to deliver the best possible end result: customer satisfaction and loyalty.
Outsourcing Expert Software Test Management
Partnering with a QA professional should bring out the best in both of you. You get to keep your focus on product development while your partner ensures that your innovations do not compromise the final user experience. This extra set of expert eyes on your product can give you an unbiased assessment of how you can better realize your intentions.
In the hands of the right partner, that duality should also bring about savings in both time and resources.
A QA partner is there to complete your team, enhance its capacity and maximize its impact.
QASource engineers can put your product through the most rigorous and comprehensive testing available without disturbing your time and cost commitments. As partners in your application production, our reputation depends on preserving and enhancing yours. Put our expert QA experts to the test and get a free quote, or call +1.925.271.5555 today.