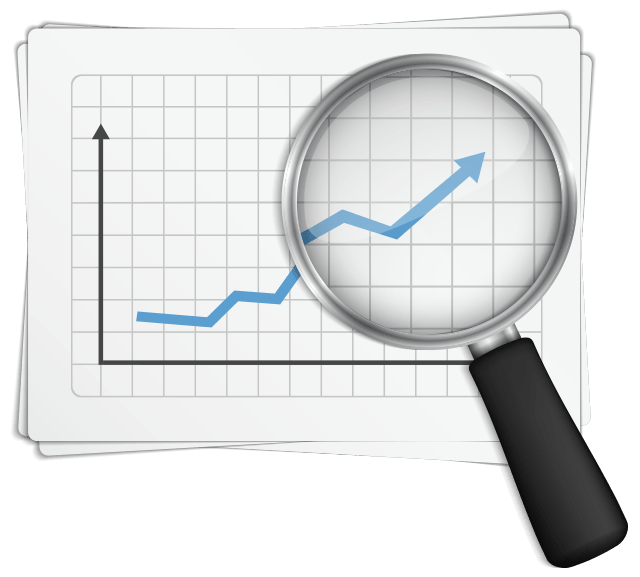 There is a threefold way to improve the value of your QA investment. Stacked one atop the other, these three elements combine to make your software testing faster, better, and more cost effective.
The strategy looks like this:
Taking advantage of test automation saves you time.
Outsourcing that test automation to a QA expert increases your test coverage and improves the quality of your product.
Engaging a QA expert located offshore dramatically reduces your resource cost.
---
Faster + Better + More Cost Effective
---
You improve your automation ROI by handing responsibility for it over to the most experienced and cost-efficient QA partner you can find.
The Value of Speed for Your Automation ROI
Wasted time costs money. Test automation puts your team's time to more valuable use. You can determine a dollar-conversion of this maximized time yourself with a simple equation. Count the hours it takes your team to perform manual regression tests. Add to that the lost time they could have been spending on risk analysis or writing new code. Then compare that total with the time it takes to run an automated regression test. Even allowing for the effort needed to write and set up efficient automated test cases, you will find valuable time savings.
These savings go right to your automation ROI.
When automation can reliably take the place of certain manual tests, the savings are immense. And automated testing solutions reserve the valuable attention of engineers for the tasks that need it most, allowing for more dedicated efforts where product improvement does depend on repetitive manual testing.
This careful time-saving strategy is possible when you turn to a QA expert to optimize the process. Ultimately, you need an intentional balance of manual and automated testing. Test automation is not a sure-fire solution in and of itself. You have to know how to execute it efficiently.
The Value of Outsourcing Your QA
The computing power of modern automation test tools may bring the novice some rewards, but how can you even be sure you have selected the right tool for your product if you have never handled a major QA load before? Outsourced QA experts not only write and execute test automation but also configure your test framework, select the right tools and technologies and make sure your test phase is written into your entire development schedule.
Also important: they can guide you through the implementation of the latest Agile testing methods that improve ROI by incorporating change and innovation into development. By carefully aligning cross-functional teams, streamlining communication and prioritizing the project's overall end goals at every phase, you can mitigate risk, speed up delivery times and, ultimately, reduce cost.
For example, it has been found that it is up to 10 times more expensive to fix a defect later in production than it is to deal with it early in the development cycle. So, reach out for expert assistance early on.
QA experts also introduce those kinds of bottom-line savings by knowing when to balance the speed of automation with the qualitative benefits of manual testing. Only a mix of both test types can ensure full test coverage and produce the kind of reliable, functional products that satisfy end users. In a broad sense, an outsourced QA partner gives you instant access to a large knowledge base and valuable experience. There is no learning curve for experts even as your QA needs evolve because they already have the know-how.
Experts earn their reputation through previous success. Look for an outsourced partner that can show you evidence of successful customer exits. The choice you make when partnering with such a QA expert will have a profoundly positive effect on your automation ROI. And when considering test automation, it also pays to look offshore.
The Added Value of Offshore and Nearshore QA Services
Offshore QA testing heightens all the advantages of outsourcing. The continuing maturity of markets in India and Southeast Asia, as well as nearshore options such as Mexico and South America, has created a sophisticated alternative to the expense of Silicon Valley engineers.
Offshore experts can scale up your team's production rapidly and are far more efficient to onboard, retain and reuse than domestic services.
Of course, there are long-established resource savings available as well.
For example, outsourcing your test requirements to India can reduce your QA spend by half.
In addition, QA teams from beyond the U.S. can introduce workflow efficiencies based on the time difference. You can establish a 24-hour development cycle with QA teams testing overnight and presenting outcomes to your engineers in the morning. You can further add to that efficiency by incorporating nearshore experts with similar working hours to the U.S., encouraging communication flow and increased cross-functional teamwork.
The offshore advantage is the final force multiplier that delivers improved automation ROI. It places the fastest technology in the most experienced hands at the greatest cost efficiency.
Improve Your Overall Automation ROI
This three-tiered approach to test automation is the most efficient form of QA currently available. Its blend of expertise and cost efficiencies delivers better products faster. The goal with any QA phase is to ensure that your product reaches the end user in a state that is as robust and functional as possible.
If you are concerned about the time and resources needed to take advantage of this improved automation ROI, rest assured that an experienced QA vendor can help you overcome any challenges and concerns. In fact, as we have seen, they will save you time and resources in the end. The sooner you take action, the more you will save.
Test automation with an offshore QA expert is the affordable path to software application success.
QASource has the expertise, experience and mix of domestic, offshore and nearshore facilities to make sure your product reaches its potential. Our more than 400 engineers are test automation specialists with more than 1,000 years of collective experience delivering $11 billion in successful customer exits. Get a free quote, or call +1.925.271.5555 to maximize your automation ROI.